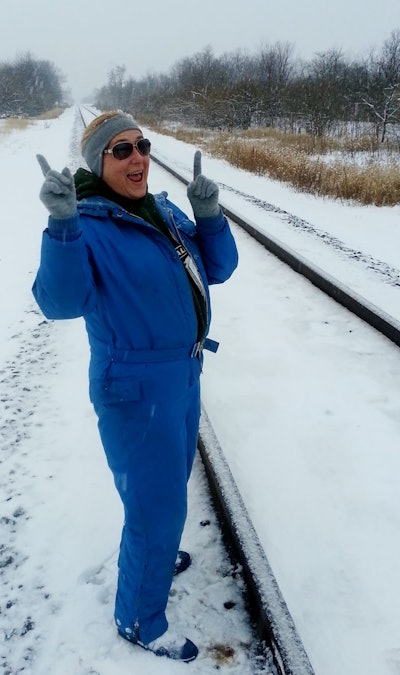 Holy guacamole if I didn't slip up and put together the number one article of the year for the online version of Overdrive. I was completely knocked out, and still fail to believe it's true. I think maybe someone made a mistake or is having a fun time pulling my leg. Either way, I'll take it, and insisting that my children refer to me as "Numero Uno" from here on out is completely within reason.
Of course, I didn't do it by myself. I can't do any of this by myself. It requires a team of professionals in the form of Todd "Dr. Who" Dills, The Ever Elusive and Sometimes Famous Max Heine, and Randy "The Spider" Grider to collectively weave together my ramblings into cohesive, readable articles. I'm fairly certain that one (or all) of them would like very much to beat me into submission with a hanging participle. I am deeply appreciative of these people, and respect their collective achievements very much. It is really an honor to be taught the craft by such accomplished people.
The past year was incredible. If you had told me a year ago I would be writing for a trucking magazine for a living, I'd have told you to quit licking frogs. It's like I have a totally new and different life, one that I really love and enjoy. I've learned so much about the trucking industry — the daily ins and outs are the details that are usually missed, and I've enjoyed bringing them to light.
Even though I still can't believe more than about 10 people read this, it's nice to think I've been able to give a different view to people about trucking. I would like very much to promote a positive image; it's important to me that the professionals out there get the respect they should have.
Thanks for reading. Thanks for keeping up and leaving comments. It's been a pleasure. As always, be kind to one another and be safe out there.