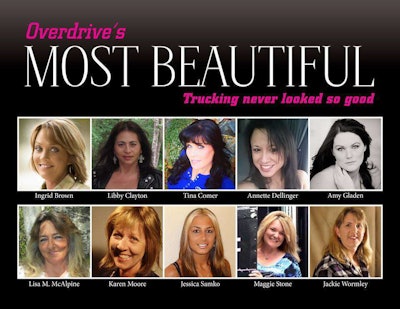 This week's your last chance to cast your vote for who should be named the winner of Overdrive's Most Beautiful contest.
More than 70 women entered the contest, which launched in February as a way to honor hard-working women in the trucking industry. More than 12,000 votes were cast during April to narrow the field to 10 semi-finalists.
All nominees have a CDL and drive professionally. They're diverse, but have in common a love of all things trucking.
Voting resumed June 1 and ends June 30, this time to narrow the 10 semi-finalists to three finalists. The three will be determined by popular vote and by a team of judges.

The finalists will receive trips to the Great American Trucking Show Aug. 22-24 in Dallas. There they will receive makeovers and pose for photographs in front of custom trucks at Overdrive's Pride & Polish show. The grand prize winner will grace the cover of Overdrive magazine.
Click here to vote and to read the stories of the 10 semi-finalists.
The 10 semi-finalists are (in alphabetical order):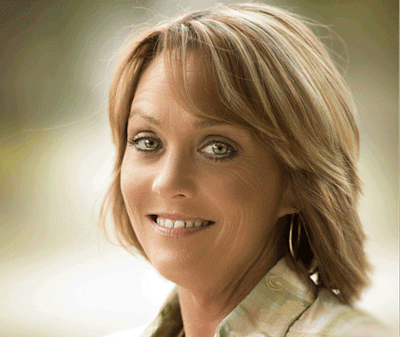 Ingrid Brown
Company: Randall Miller Inc.
Years in trucking: 31
Truck: 2007 Peterbilt 379
"Life is too short not to laugh, but it's even shorter not to have friends to laugh with."
Ingrid Brown has been a longtime member of Trucker Buddy, is a charter member and adviser for Women in Trucking and is a volunteer with Trucker Charity Inc. She hauls produce from North Carolina to California, and laughter defines her and gives her true beauty. Her laugh lines remind her of the love she has for her family as well as the friendship she shares with her fellow drivers.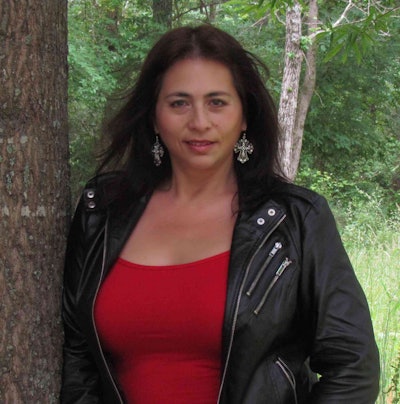 Libby Clayton
Company: Fort Worth Carrier Corp.
Years in trucking: 7
Truck: 2006 Kenworth T600
"Enjoying life is everyone's best cosmetic."
Some of Libby Clayton's earliest memories are of riding in her grandfather's big rig. "He's the reason why trucking is in my blood." Those memories stayed with her throughout her life while she raised her two children as a military spouse. Once they had grown, she decided to ditch her desk job and pursue what she always had wanted to do: drive. From the desert roads in Arizona to the valleys and hills in the Southeast, "It's a beautiful country."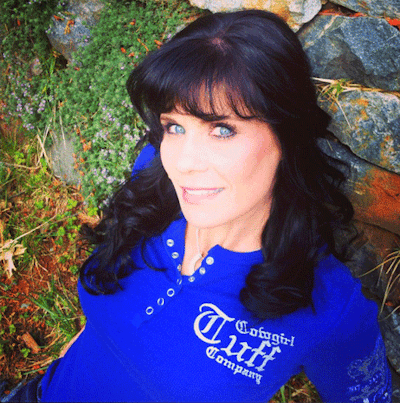 Tina Comer
Company: Owner-operator, Comer Trucking
Years in trucking: 24 years with Comer Trucking, 6 years driving
Truck: 2006 379 Peterbilt
"I think that beauty is definitely from the inside out. It's how you treat people."
Tina Comer, an owner-operator from Pollock Pines, Calif., has a wicked sense of humor and a smile so radiant that people instantly are attracted to her. She doesn't feel like it's a big deal to be a woman in the world of trucking, even in the logging business. "I just feel like I'm just one of the guys. I don't think about the gender role much. We're just all out doing the same job and having a good time."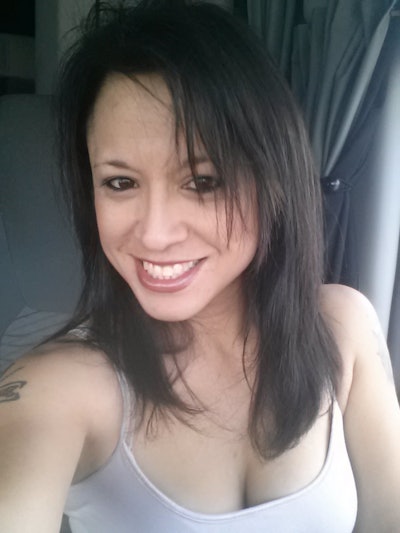 Anette Dellinger
Company: Con-way Truckload
Years in trucking: 2
Truck: 2014 Kenworth T680
"I can always turn people around with my smile, and I'm grateful for that."
Annette Dellinger and her husband drive team – dry van freight and hazmat loads throughout all 48 states and Canada – about 6,000 miles a week. "That means we are constantly running. He's sleeping, and I'm driving, or I'm sleeping, and he's driving, though we do try to make sure to spend time together every day. When we work as a team, it's a great way to watch out for each other. We count on each other."
Amy Gladen
Company: Woodland Expansion Inc.
Years in trucking: 13
Truck: 1986 359 extended hood Peterbilt
"I might be a woman driving a logging truck, but I'm no different than anybody else. I'm just doing my job."
Amy Gladen comes from a California logging and construction family and always knew she wanted to drive a big rig. This tomboy who is also a girl-girl at heart has a great respect for family and faith and a passionate enthusiasm for life. "You feel like everybody you know in the industry is like family."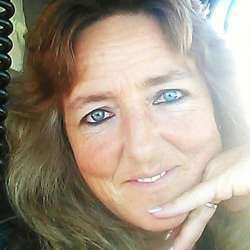 Lisa McAlpine
Company: Owner-operator, Dart Transit
Years in trucking: 9
Truck: 2006 Freightliner Columbia
"My mom raised me to be a self-sufficient strong-willed woman. And that's what I am."
Lisa McAlpine recalls wanting to drive a truck "since I was a little kid standing on the street watching the trucks go by and trying to get them to blow the air horn for me." McAlpine, who didn't start driving until her children were grown, will have her truck paid off this year. She plans to hang on to it because it's been reliable, though she dreams of owning a 379 Pete, one of which she drove early in her career.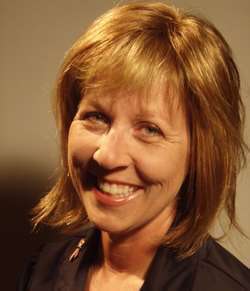 Karen Moore
Company: Independent, Tom Moore Transportation
Years in trucking: 12
Truck: 1999 International 9400
"If you have beauty in your heart, and you're a good person, the rest of it doesn't really matter."
The day she finished her course of radiation treatment for breast cancer, Karen Moore was back on the road with a cross-country load of bees bound for Florida. That was in March, and she was still weak. "I got to hit the ground running, which is good. My energy's good, and I'm getting my strength back. … It's like starting all over again. But I have the energy, so life's good."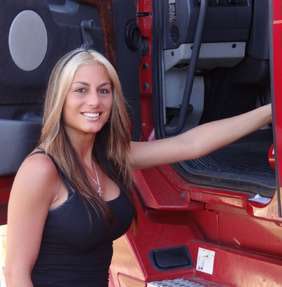 Jessica Samko
Company: Owner-operator, Landstar
Years in trucking: 5
Truck: 2008 Volvo 780
"Driving is the best of both worlds. I get to see the country, I get to do a job that I love, and now I get to see everything with my boyfriend."
Jessica Samko's adventurous spirit draws her to motorcycles and rock music – and to trucking. Samko used to dream of working on a cruise ship and traveling the world. But when she fell in love with a truck driver, she started wondering if she was destined to see the world from the cab of a big rig. Now she can't imagine doing anything else.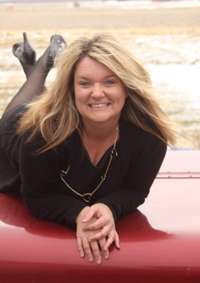 Maggie Stone
Company: Owner-operator, Missfit Trucking
Years in trucking: 21
Truck: 1999 Peterbilt 379
"I have a big heart. I'm very giving – and my smile is contagious."
Maggie Stone, leased to Missfit Trucking in Idaho, carries on the family tradition of hauling hogs across the country. She doesn't mind getting dirty and considers herself one of the guys. "Sometimes I'm my own worst enemy. I'm in a man's world, and I don't like to ask for help, which can be difficult when you're moving 300-pound hogs."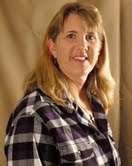 Jackie Wormley
Company: Owner/operator, Landstar Ranger
Years in trucking:12
Truck: Freightliner FLD120
"I think your character and how you do your work shows your beauty."
Jackie Wormley knew she wanted to drive a truck since she was a little girl. When she grew up, she bought a truck and hit the road – solo. Wormley hauls windows in her purple and gold-striped truck. "I want women to know if you apply yourself, you can do this on your own. I think this contest is really going to help women coming into the industry see what they are capable of."