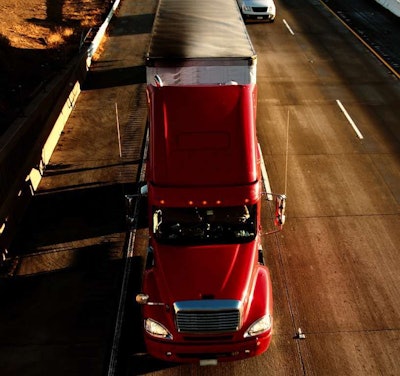 Private-sector businesses in the U.S. employ an estimated 8.9 million people in trucking-related jobs; nearly 3.5 million of those jobs are that of truck driver. The United States economy depends on trucks to deliver nearly 70 percent of all freight transported annually, accounting for $671 billion worth in manufactured and retail goods transported by truck in the U.S. alone. Add $295 billion in trucked trade with Canada and $195.6 billion with Mexico, and this represents an enormous portion of the economy. Nearly every single thing you eat, touch, wear, or use on a daily basis once sat in a truck.
You know that, and I know that, but the general public still seems to be confused by it. They seem to believe all truckers are "Smokey and the Bandit" types, breaking laws and running from enforcement constantly. After questions about the bathroom, we are asked most often how fast George runs and how many hours he stays awake at a time.
I put together a little article for your non-trucking friends and family (and mine), just a few tidbits of knowledge about the industry and the professionals who staff it, to help people understand it's a business as much as a lifestyle.
Here are five things the general public doesn't understand about the most important job in the world: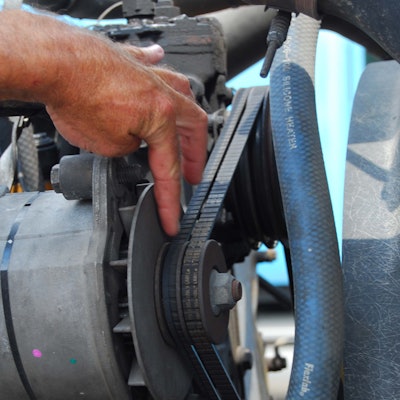 Truckers do more than drive
Following a route is not the only thing a professional driver does. Because of federal weight restrictions, a driver has to maintain a fine balance between fuel and freight weight. This requires mileage calculation, precise time management and route familiarity. Hours of Service rules require drivers to keep strict time logs, which must coincide with fueling, driving, sleeping, loading and unloading times. Drivers are responsible for knowing the variations of axle-weight requirements in each state and have to adjust their axles or loads accordingly, which also requires adjustments in fuel requirements, mileage and necessary stops. A driver is always changing his or her time calculations as well, based on road conditions and traffic flow. Their drive hours have been described to me as "a constant game of chess, with ten possible options and outcomes for every move."
Most large fleets have governed speeds on their trucks
Contrary to popular belief, truckers do not burn up the highways at alarming rates of speed. Out of the top 10 trucking companies listed in the CCJ Top 250 this year, at least half are governed at speeds between 62 to 68 miles per hour. Four of the truckload companies in this list considered on their own represent close to 50,000 trucks using the American highways on a daily basis. Running 80-90 miles an hour while hauling 45,000 pounds is prohibitively expensive, and something rarely (if ever) done by professional drivers.
Truckers work more unpaid hours than any other profession
"If the wheels ain't turnin', you ain't earnin'" is an old saying among those who rely solely upon paid mileage to make a living. Most long-haul truckers earn a per-mile rate, many without time paid for loading or unloading. Waiting time at some docks can be as long as four to twelve hours, with most companies starting detention pay at somewhere between hours two and six. This, factored in with time spent sitting in traffic, give the profession more actual clocked and unpaid hours than any other.
Drivers are educated
It's estimated that 35 percent of the professional drivers who have been on the road for more than seven years have extended educations, and are trained in professions other than driving. This number jumps to 45 percent in polling of drivers who have been on the road fewer than five years. Companies actively recruit returning military veterans, and the Troops to Truckers program estimates they will fill 30,000 trucking jobs with ex-military personnel by 2014.
Trucks are not as bad for the planet as you think
According to a 2013 report from the Diesel Technology Forum about 2.5 million of the 8.6 million trucks in the U.S. are powered by "clean diesel engines." These engines employ 2007 or later emissions mitigation technology and output almost no particulate matter or nitrogen oxides. Allen Schaeffer, executive director of the DTF, says, "Emissions from today's diesel trucks and buses are near zero thanks to more efficient engines, more effective emissions control technology and the nationwide availability of ultra-low-sulfur diesel fuel."