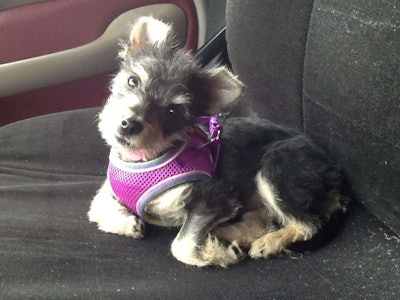 She is the sweetest girl ever. She chases down the grumpiest drivers on the yard and loves a smile right out of them. She came to us with parvo, we were afraid we would lose her but she has bounced back with a tail-wag for everyone. The guys on the yard actually ask where she is and if she will be out to play with later when she is in the truck sleeping.
Ronny Bass
Owner-operator, Stevens Transport
To submit your pet into Overdrive's Most Loved Pet contest, click here.