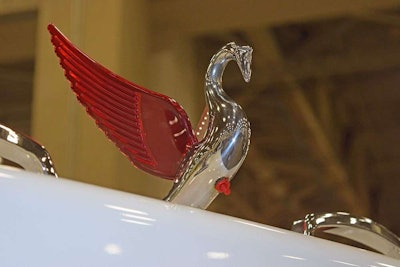 The Clown Motel sits off of Highway 95 in between Reno and Las Vegas in the tiny town of Tonopah, Nev. It is indeed a real place, and a scary one for those of us who suffer from coulrophobia – or the fear of clowns. It has been called "the most haunted motel in America," but the current owner, Bob Perchetti, disputes that title.
"We've been here 19 years and we've never experienced anything like that in the motel. Some people think it's scary just because of the clowns, but we don't have ghosts."
Originally opened in 1990 by Leroy David, the motel served as a place for him to keep his clown collection – which he just happened to have purchased from a retired clown in Las Vegas. He built it next to the town cemetery, where his father is buried, along with a lot of other victims of a mine fire in 1911. Leroy sold the place to Bob Perchetti in 1995, and Bob not only kept the theme intact, he has more than tripled the size of the collection during his tenure.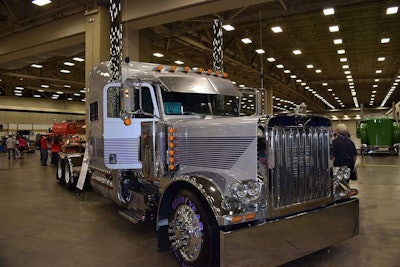 Bob grew up in Tonopah, and can pretty much tell you anything you want to know about the area, which is rich with mining history. Unfortunately, some of that history is tragic, as the gravestones in the cemetery will attest. In February of 1911, the Belmont mine caught fire and 17 men lost their lives in an accident that should have been easily contained. The unfamiliarity of the men with fire-fighting methods, together with a reversal of the air currents, allowed what was an insignificant blaze to develop into an appalling disaster.
Legend has it that the souls of the men who were lost in the darkness of the tunnels still wander the area, looking for a way out. According to Bob, none of them have checked in to the Clown Motel.
The motel is a family-owned and -run business that offers inexpensive rooms and is pet friendly. With rates starting at $39 a night, they stay full most of the time. Bob has a pretty simple business model: "We keep it clean. We offer rates people can afford. We try to accommodate our guests and make them comfortable. I've been known to cover the clowns with a blanket, to keep people from being uncomfortable while checking in or out. We'll even take the clown pictures out of the room if it's necessary."
There is truck parking available and Bob welcomes truckers. "We have 'em in here all the time," he says. "I've got a lot down in front of the cemetery they can park in."
If you happen to be traveling through, it's a neat place to stop. There are several places to eat within walking distance, and if Bob is in the office, he's always happy to give you a history lesson on the area.