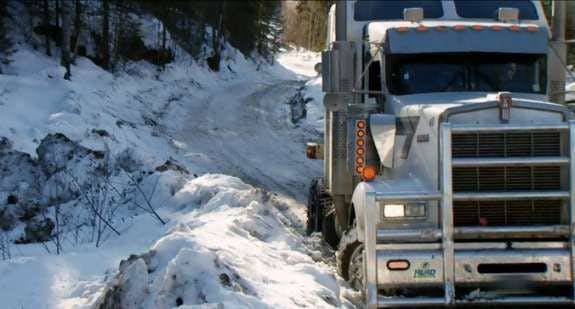 There's only one way to describe Sunday night's episode of History Channel's Ice Road Truckers, and that's "mud-ugly," writes Overdrive sister site's Truckers News Editor David Hollis in his weekly recap.
The icy roads the drivers on the show normally travel are turning to a slushy mess, resulting in problems for the drivers.
Art Burke has to find away around a rapidly melting lake of ice. Lisa Kelly has Lady Luck on her side. Darrell Ward has a run-in with Polar Enterprises' owner Mark Kohaykewych. Alex Debogorski returns after a two-week hiatus.
Catch Hollis' full recap to see how the drivers fared via this link to Overdrive sister website TruckersNews.com.