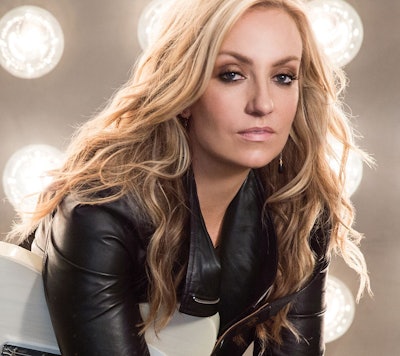 Iowa 80 Truckstop has announced country singers Clare Dunn and Sammy Kershaw will highlight the 2016 Walcott Truckers Jamboree in July.
Dani Lynn Howe & Band will open for Dunn on Thursday, July 14, and local band North of 40 will open for Kershaw.
"Everyone loves Dani Lynn and her band," said Heather DeBaillie, Iowa 80 Truckstop marketing manager. "We are glad to have them back on stage. Clare Dunn is a fantastic songwriter and performer. She has opened for Luke Bryan, Florida Georgia Line, Keith Urban and Hank Williams Jr. She has also toured with Bob Seger."
Kershaw is best known for his songs "Cadillac Style," "She Don't Know She's Beautiful," and "Third Rate Romance."
The 2016 Walcott Truckers Jamboree will also feature the annual Super Truck Beauty Contest, an antique truck display, an Iowa pork chop cookout, more than 175 exhibits, Trucker Olympics, carnival games, fireworks displays, a 100th birthday party for Iowa 80 Trucking Museum's 1916 Mack AC and more.