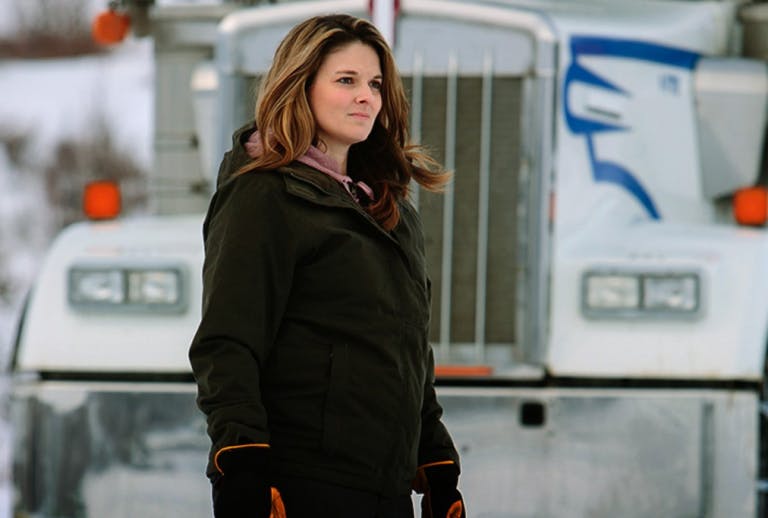 Late Ice Road Truckers star Darrell Ward, who was killed in a plane crash last August, was one of the focal points of the first episode of The History Channel's hit series' 11th season Thursday night.
The episode began remembering Ward, and closed with the prospect of Ward's son, Reno, joining the cast, writes Overdrive sister site Truckers News Editor David Hollis in his weekly episode recap.
Additionally, Ward's business partner Lisa Kelly questioned whether or not she could run the business and deliver loads on her own without Ward.
Other storylines in the new season's first episode included last season's newcomer Steph Custance having to prove herself to Polar owner Mark Kohaykewych once again. Todd Dewey tackled the ice roads with two big loads, and Art Burke took a chance that he was warned not to take.
The episode ended with a preview filled with harrowing scenes and a quick glimpse of Darrell Ward's son Reno and someone suggesting he could be a good fit for the ice roads because "he's got Darrell Ward's blood in him."