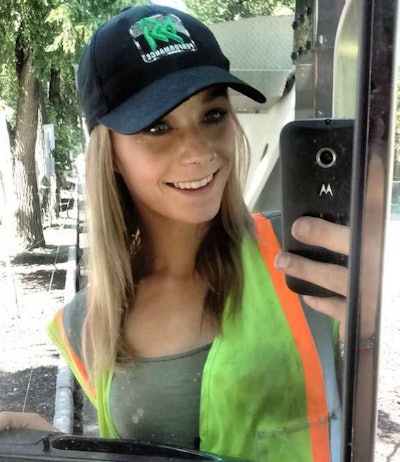 As the History Channel's Ice Road Truckers' eleventh season begins to wind down, the weather is warming up while the trucks and truckers are overheating, writes Overdrive sister site Truckers News Editor David Hollis in his weekly recap.
Todd Dewey, hauling a load of groceries, was frustrated during the most recent episode by rough roads that led to him getting stuck in the snow banks piled on the side of the road.
Alex Debogorski used a steel sled rather than a flatbed trailer to move a 14-ton kitchen unit across a 10-mile frozen lake. With minimal control of his load, he finally got it across the lake where it could be loaded on a trailer. On his way to the final destination, Debogorski's truck began to run hot.
Art Burke experienced similar engine problems. He began to smell antifreeze in his cab and found that a mounting bracket had broken and punched a hole in his radiator. With a little ingenuity, Burke was able to get back on the road.
Steph Custance had to cross the same 10-mile lake Debogorski had to traverse. She was able to get across without any issues to continue along her route.
See full coverage of the episode with Hollis' recap here. Ice Road Truckers airs on the History Channel at 10 p.m. Eastern on Thursdays.