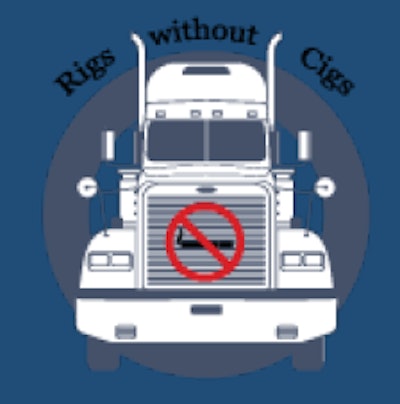 Progressive Commercial Insurance launched three years ago its "Trucker Health Awareness Month" campaign, and since then has expanded the campaign to be a year-round effort to promote truck driver health on the road.
The effort started out with the idea to coincide with National Truck Driver Appreciation Week – which this year is ongoing this week through Saturday, Sept. 15 – but now, through Progressive's Trucker Territory online community, the company is going beyond writing insurance policies to offer health tips and other information for drivers, says Dave Lubeck, regional sales manager for Progressive.
"We want to show our customers we care about them in every way possible," Lubeck says. "We understand what truckers are about and what they need."
Some health tips offered on Trucker Territory include in-cab recipes, "Truck Fit" workout routines drivers can do in and around their rigs, along with cartoons and puzzles to help keep drivers mentally sharp.
In addition to Trucker Territory, Progressive has also partnered with the St. Christopher Truckers Relief Fund for the Rigs Without Cigs tobacco cessation campaign. Rigs Without Cigs is a free program for truck drivers looking to quit tobacco use. Since the program launched at the Great American Trucking Show in 2017, 43 drivers have quit smoking/chewing and 59 drivers have decreased their tobacco habit by at least half.
Progressive also partnered with the St. Christopher Fund to offer free vaccines for truck drivers. Drivers can print off a voucher for one of several pharmacies, then show their Class A CDL with the voucher to receive the free vaccine. Vaccines offered include flu, shingles and pneumonia.
Drivers can also help raise money for St. Christopher's through Progressive by downloading a new song, "United We Haul" by Trey Hensley from Trucker Territory for free. For every stream or download of the song, Progressive will donate $1 to the St. Christopher Truckers Relief Fund.