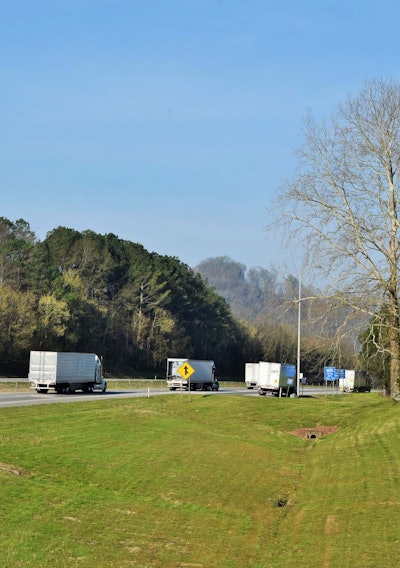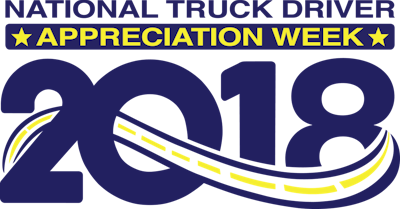 With National Truck Driver Appreciation Week in full swing through Saturday, more companies, associations and even the President Donald Trump have offered recognition to truckers.
A list of previously-announced offers and recognition can be seen here. New recognition and deals include:
President Trump, in a statement from the White House, applauded truck drivers and the work they do.
"The American trucking industry and its drivers advance our economy and provide many Americans a path to a good living in service of others," Trump said in the statement. "These men and women work day and night, through the harshest conditions, and endure long periods away from their loved ones to fulfill their task safely and effectively. In the aftermath of disasters, American truckers deliver life-saving supplies, lend a helping hand to communities in need and assist in the rebuilding of cities."
The full statement can be seen here.
---
Transportation Secretary Elaine Chao also released a statement this week thanking truck drivers for what they do on behalf of the U.S. Department of Transportation.
"The Department of Transportation appreciates America's truck drivers who are working hard and in a safe manner to perform the demanding and important work of hauling freight," Chao said. "Their efforts are critical to the U.S. economy and the quality of life of all our citizens."
Chao's full statement can be read here.
---
The National Tank Truck Carriers offered its "respect and gratitude" to truck drivers across the country, especially those in the tank truck sector.
"In this time of capacity constraints across transportation, communicating our respect for professional drivers is more important than ever," said Daniel R. Furth, President of NTTC. "Driver Appreciation Week gives us that opportunity, but it should also remind us that these hard-working professionals deserve our praise on each and every load."
---
Rand McNally is celebrating NTDAW with the launch of a Photo "Haul" of Fame contest. Drivers can submit a photo here through Saturday, Sept. 15, that captures life on the road. After the submission period ends, a public vote will be held through Sept. 23, and winners will be announced Sept. 24. First place will receive a Rand McNally OverDryve 8 Pro, ClearDryve 200 headphones/headset, Deluxe Motor Carriers Road Atlas and $100 in Pilot Flying J gift cards. Second place will receive a ClearDryve, an atlas and $100 in PFJ gift cards, while third place will receive an atlas and a $50 PFJ gift card.
---
TA-Petro is thanking truck drivers with giveaways and celebrations across all of its locations. Depending on the location, TA Petro is offering drivers wellness checkups, free snacks, discounts on haircuts, massages, goodie bags, hot dogs and dog washing services. Some locations are also holding bake sales, providing live music, staging games and other events for drivers. See what's happening at each TA Petro location here.
---
Pilot Flying J Truck Care is offering free mid-trip inspections, a $50 value, to help truckers prepare for next week's Brake Safety Week. Brake Safety Week will be held Sept. 16-22, and inspectors will have a keen focus on brake components, including loose or missing parts; air or hydraulic fluid leaks; defective rotor conditions; measurement of pushrod travel; mismatched air chamber sizes across axles; air reservoir integrity and mounting; worn linings, pads, drums or rotors; required brake-system warning devices; and other brake-system components.
---
UrgentCareTravel, the medical clinic located at certain PFJ locations, is offering free biometric screening to all drivers at its clinics through Sept. 14. The screenings will check drivers height, weight, waist circumference, neck circumference, blood pressure, resting heart rate and body mass index.
---
U.S. Xpress (No. 16 on the CCJ Top 250) announced as part of NTDAW the launch of a new scholarship program for its drivers and drivers' families. The company's "Full Ride" program gives U.S. Xpress drivers the opportunity to earn a bachelor's or master's degree from Ashford University at no cost in one of dozens of fields ranging from business and logistics to accounting or behavioral science. Children of U.S. Xpress drivers can also earn their bachelor's or master's degree from Ashford at no cost through the program. Each driver can have a total of two family members enrolled in school at one time. Dependents must be between the ages of 17 and 26. The program pays all costs directly to the university, including tuition, books and course materials.