Trucking news and briefs for Friday, Jan. 22, 2021:
Indiana-based trucker honored for helping at accident scene
Ken Lukomski, a South Bend, Indiana-based trucker for Veriha Trucking, has been named a Highway Angel by the Truckload Carriers Association for stopping to help at the scene of a serious head-on collision.
He was driving eastbound on I-44 near Marshfield, Missouri, on Sept. 10, when he came upon a serious accident. An eastbound SUV had driven off the road, broken through the cable barriers in the median and entered the westbound lanes, where it crashed head-on into another vehicle.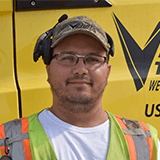 Lukomski then pulled over and jumped out with his gear in hand. He ran over to a small car with a driver and two small children in the back. He pulled a little girl, about 7 years old, out of the car and laid her down in the median.
"She was seriously injured and wasn't breathing," Lukomski said. "There was a woman there who began doing CPR, but she was struggling." Lukomski took over and helped to get the girl breathing again. "I then ran back and got the toddler and pulled him out in his car seat. He had a small laceration above his eye."
He then worked with other drivers to extract the driver, an off-duty sheriff's deputy, who had sustained grave injuries.
"I assured him his kids were okay," said Lukomski. "He grabbed my hand as they were getting ready to air-evac him and told me to look after his babies."
Unfortunately, the deputy, Sgt. Justin Burney, died from his injuries. His young daughter sustained serious injuries, but is now home with her little brother, who was not seriously injured.
"When I found the father had passed, it choked me up," Lukomski said. "We have to have a sense of humanity and compassion for others. As a professional driver, it's my responsibility to protect others on the road. I have the skills and background and training, and I feel it's a duty to follow through and represent. You hope the outcome will be for the best. But we know there are tragedies out there."
The Truckload Carriers Association also named William McNamee, a driver with Carbon Express and a first responder, a Highway Angel for stopping at the scene. When McNamee arrived, he worked with a nurse who had also stopped, to assess the girl's injuries, stabilize her neck, and get her ready for emergency transport.
For his willingness to help, Lukomski was presented with a certificate, patch, lapel pin and truck decals. His employer also received a certificate acknowledging their driver has a Highway Angel. EpicVue sponsors the TCA Highway Angel program.
Oversize, overweight haulers, prepare for weeklong Indiana revenue department moratorium on new permits
The State of Indiana's Department of Revenue is transitioning to a new system for applying for oversize/overweight permits to haul within its borders. After 4 p.m. Eastern on Monday, Feb. 1, the current system will stop accepting new permit applications, Indiana DoR says. Customers who have incomplete permits in the system at that time will need to reapply in the new system starting Feb. 8, when it's scheduled to come online for new applications. After Monday, Feb. 1, at 4 p.m. and through Thursday, Feb. 4, carriers will only be able to view, pay and print permits that have already been applied for in the current system.
Emergency exceptions to the new permits moratorium Feb. 1-8 will be made, Indiana DoR says, if emergency circumstances apply, such as
An unexpected equipment failure that will shut down a manufacturing process;
Train derailment;
Breakdown or threatened breakdown of electric, gas, water, or telephone public utility facilities; or
A situation that poses an immediate danger to life or health (e.g., a smokestack damaged by high winds is threatening to fall).
Heavy/specialized haulers needing frequent permits can access an FAQ posted at this link.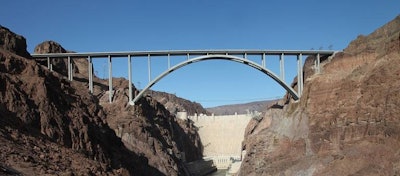 Pilot opens new travel center in Arizona
Pilot Company and its One9 Fuel Network announced the opening of an Xpress Fuel travel center and a new restaurant concept in Eloy, Arizona.
The new restaurant concept, Trucker Burger, was created in collaboration with celebrity chef and restaurant owner Tim Love. The restaurant offers a gourmet menu of diner classics, the company says.
Currently open from 9 a.m. to 10 p.m., Trucker Burger provides a vintage dine-in atmosphere with freshly made-to-order gourmet burgers, sandwiches, griddled hot dogs, stacked nachos, hand-cut fries, soft-serve ice cream and more.
The new stop also offers 82 truck parking spaces, eight diesel lanes, eight showers and more. Trucker Burger and Xpress Fuel are located at 3105 North Toltec Road off Exit 203 on I-10 in Eloy.