Trucking news and briefs for Monday, Oct. 11, 2021:
Three finalists named for military vet rookie trucker award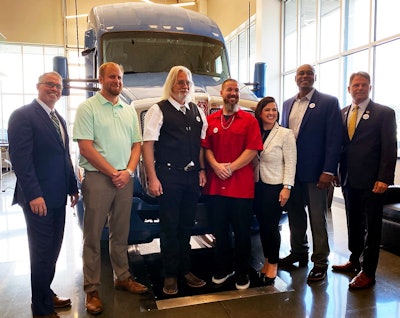 Fastport recently announced its top three finalists for the "Transition Trucking: Driving for Excellence" award, which is dedicated to finding America's top military veteran rookie truck driver.
The three finalists are:
Jimmy Reddell/U.S. Army, Army Reserves/Stevens Transport
James Rose/U.S. Marines/Prime Inc.
Christopher Slindee/U.S. Army/Knight Transportation
For the sixth consecutive year, Kenworth has teamed with the Fastport Trucking Track Mentoring Program and the U.S. Chamber of Commerce Foundation's Hiring our Heroes Program to support the award.
Kenworth is again providing a new Kenworth T680 with a 76-inch sleeper to the winner. The truck will feature a Paccar MX-13 engine, Paccar TX-12 automated transmission and Paccar DX-40 tandem rear axles.
USA Truck founder passes away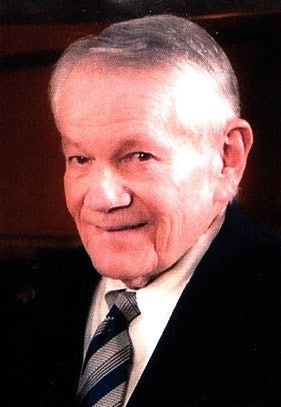 Robert M. Powell, the founder of Van Buren, Arkansas-based USA Truck, passed away peacefully in his home on Oct. 7, according to a press release from the company.
"Powell was a true leader and a transportation industry legend, and he was widely respected and considered one of the best truckload operators in the industry," the statement said.
Throughout his career, he served the trucking industry in many capacities, such as representing the state of Arkansas as Vice President of the American Trucking Associations in Washington, D. C., serving as the President of the Arkansas Trucking Association, and the Chairman of the Arkansas Motor Carriers Association.
"We had the honor of reestablishing our relationship with Mr. Powell over the last several years and recently had him and his family at our Corporate Office during the USA Truck Founders Day celebration," said USA Truck President and CEO James Reed. "It was beautiful to recognize his accomplishments as a wonderful husband, father, industry leader, and visionary founder who gave so much of himself. Mr. Powell touched the lives of countless people; we are honored to have been among them. We offer our condolences and gratitude to the Powell family."
In 1983, after a 20-year career with Arkansas Best Corporation, Powell and a group of managers purchased the company Truckload division, Crawford Produce, Inc. Later, Powell led the renaming of Crawford Produce to what is known today as USA Truck.
He led the 1992 initial public offering of the common stock, which still trades today on Nasdaq. He served USA Truck as Chairman, Director, President and CEO until his retirement in 2011.