November will be a busy month for accolades in the wake of owner-op and company driver of the year honors at the Truckload Carriers Association meeting last week. Just this week, the National Association of Small Trucking Companies has likewise debuted a full list of honorees for its annual "America's Best Drivers" team. Here's a big congrats to all the drivers thus honored for millions of safe miles all told.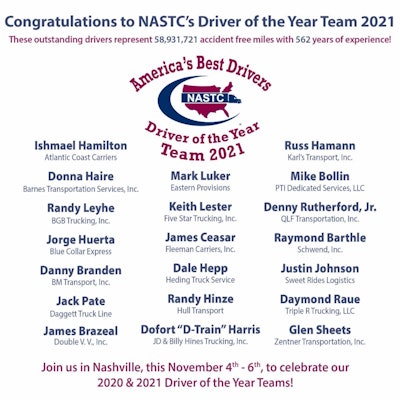 At NASTC's annual conference November 4-6 in Nashville, Tennessee, our Small Fleet Champ Finalists will join them, and we'll be announcing the ultimate winner of that competition there as well.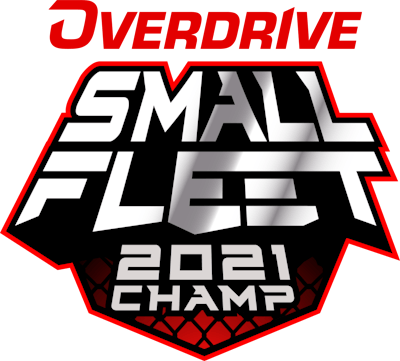 I'm happy to note we're making progress on determining just who those finalists will be. We've narrowed a wide field (here's a big thank you to all who entered) to 10 semi-finalists you'll read much more about in the coming couple of weeks. Without further ado, here's a taste of what's to come. (Though one of the fleets has surpassed the 30-truck cutoff for the competition as of last month with continued growth, eligibility was based on end-of-2020 truck numbers.)
Congratulations to all for making it this far in the competition:
The Small Fleet Champ semi-finalists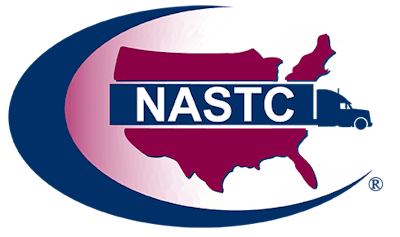 DeWitt Transportation, 33 trucks, reefer trailers
Marion, Illinois
Owned by Tim DeWitt
Hallahan Transport, 8 trucks, dry van trailers
La Crosse, Wisconsin
Owned by Rob Hallahan
Hoewing Trucking, 11 trucks, four straight dumps and dump trailers
Canton, Missouri
Owned by Scott and Mark Hoewing
Professional Transportation Services, 15 trucks, 53-foot low-pro step decks
White City, Oregon
Owned by Nick and Ruth Hewitt
Silver Creek Transportation, 24 trucks, pneumatic/liquid tankers, flatbeds, low boys, dry vans
Henderson, Kentucky
Owned by Jason Cowan
Soza Trucking, 5 trucks (on a straight roll-back wrecker), four car-hauler trailers
Atwater, California
Owned by C.G. Soza
STS Delivery Service, 23 trucks, five cargo vans, dry van trailers
Columbia Station, Ohio
Owned by Brian and Karen Sullivan
Suprise Trucking, 8 trucks, reefer trailers
New London, Wisconsin
Owned by Bryon and Holly Stoll
Triple R Trucking, 8 trucks, reefer trailers and one flatbed
Decatur, Nebraska
Owned by Krystal Raue
Woods Transportation, 7 trucks, reefer trailers
Monroe, Wisconsin
Owned by Brian and Michelle Woods
Stay tuned for more!
[Related: Small Fleet Champ 2021 kicks off]