This week on his online radio show, "Big Al" Weekley give a sneak peak at a new trucking song set to debut November 26 -- "Virginia Red" is sung by Weekley's wife, Sandy Shortridge, who will be familiar as an in-studio voice on the weekly Overdrive's Music to Truck By program, airing every Friday at 10 a.m. Eastern. 
The show this week adds a third hour, now set to air 10 a.m. all the way through 1 p.m. Eastern with music, news and more from host and a working long-hauler himself in Weekley.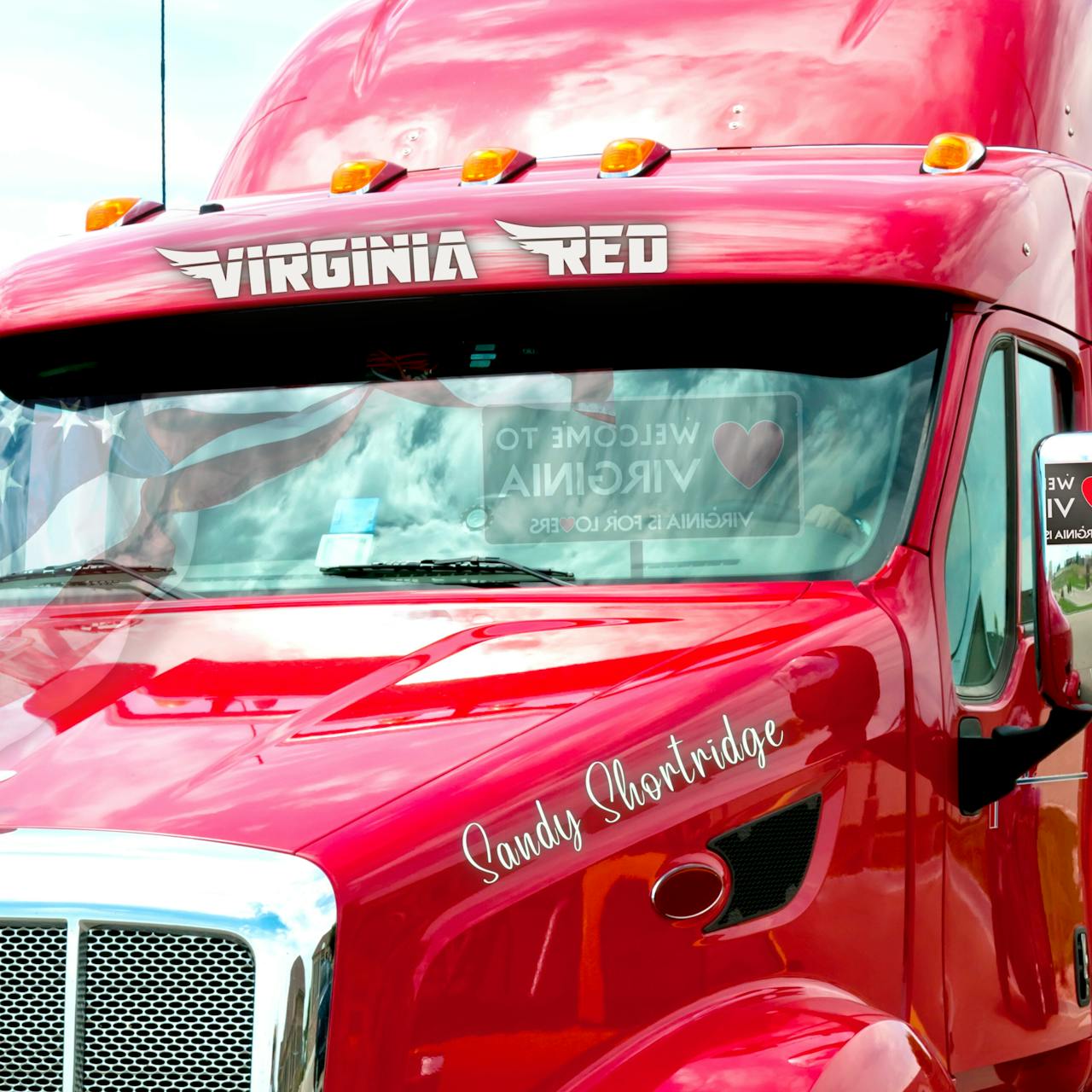 "Virginia Red" is now available to radio for download via AirPlay Direct or pre-orders from fans is slated for official release November 26.

"Virginia Red" was co-written by Sandy and Big Al himself. Shortridge has in past penned hit songs for Larry Sparks, Joe Mullins & The Radio Ramblers, and others. From roots deep in the hills of Southwest Virginia, mountain music runs through her veins, and the original "Virginia Red" is special for many reasons to her and the rest of her family.
"It was fun crafting a song about Big Al's adventures with Virginia Red," Shortridge said. Yes, the song is named after the truck that is its traveler. "The song reveals another side of a truck driver's life that we at home may not always think about."
Truckers, Weekley said, "have a special relationship with their truck just like people, and this is the story of me and my truck 'Virginia Red.' My brother John, a retired trucker, was the one who actually named the song, and the rest is history." 
Players backing Shortridge in the track include: Richard Bennett on guitar, Milom Williams on mandolin, Steve Wilson on Banjo, Glen Crain with the resonator and guitar, Michael Branch on bass, and Sarah Logan and Steve Wilson singing harmony with Sandy. 
"Virginia Red" is now available to radio for download via AirPlay Direct or pre-orders by fans and is expected for worldwide release on November 26th.
Weekley's Overdrive's Music to Truck By radio program airs every Friday from 10 a.m.-1 p.m. Eastern via the website of The Bluegrass Jamboree online radio network. Tune in tomorrow to hear more, in addition to music by and about professional truckers, as well as new and classic country and bluegrass tunes. Weekley also airs news and music-related feature contributions from Overdrive. 
If you haven't caught the show in recent weeks, check out podcast replays of past shows courtesy of Bluegrass Jamboree via the playlist below, most recent listed first: