Trucking news and briefs for Wednesday, Dec. 29, 2021:
Judge schedules hearing to reconsider trucker's 110-year sentence
A Colorado judge has scheduled a hearing for next month to reconsider the 110-year prison sentence he imposed on the young truck driver involved in a 2019 crash that killed four people on Interstate 70 near Denver.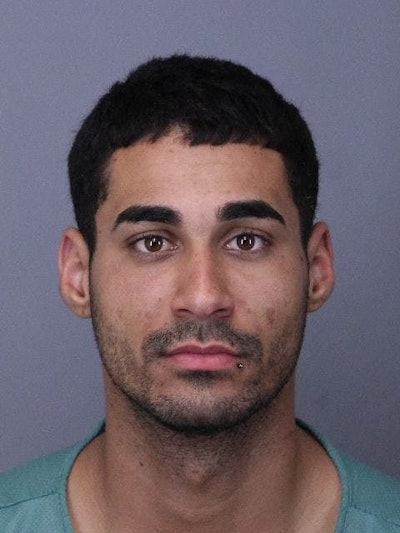 District Court Judge Bruce Jones set Jan. 13 for a hearing on the sentence handed to now 26-year-old Rogel Aguilera-Mederos after the trucker was found guilty of 27 counts at his trial in October. Jones on Monday said he wanted to learn more about whether the law that allowed him to reconsider the sentence gave him discretion to set whatever sentence he wanted.
At the time he imposed the sentence, Jones said the length was required by the state's mandatory sentencing law.
District Attorney Alexis King said in a recent statement she would seek a term of 20 to 30 years. She said that would be an "appropriate outcome" for the case.
The sentence had become an internet sensation after it was imposed Dec. 13. A Change.org petition was signed by some 5 million people, and two high-profile celebrities, Kim Kardashian and Jason Flom, spoke out against the sentence.
Aguilera-Mederos had a flatbed filled with lumber April 25, 2019, and testified at his trial that his brakes failed while descending a steep grade of I-70 in the Rocky Mountain foothills. His truck plowed into vehicles that were stopped for an earlier mishap. The collision caused a chain-reaction wreck and fire that consumed vehicles and melted parts of the highway. Four people died and six others were injured.
OOIDA Board of Director nominations due by Friday
The Owner-Operator Independent Drivers Association is looking for a new slate of drivers to helm the organization and advocate for small businesses in the trucking industry. The organization's Board of Directors nominations end on Dec. 31, and all current dues-paying members are eligible for a seat as Board Alternatives.
Alternatives are elected to two-year terms by the membership. The election committee has mailed nomination forms to all current members, and members can nominate themselves or a peer.
The elections will take place in the Fall of 2022 and winners will take board seats in the Spring of 2023. Get in touch at CommunicationsDept@OOIDA.com to register your membership online and begin the nomination process.