Trucking news and briefs for Thursday, March 17, 2022:
Trucker arrested for allegedly killing co-driver
A multi-state homicide investigation by the Indiana State Police Lafayette Post has led to the arrest of Miguel Ibarguren, 44, of Miami, Florida.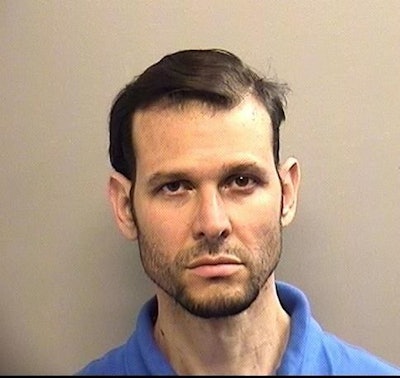 On March 8, just after 12 p.m., crews cleaning I-65 called 911 after locating an unresponsive male near the interstate at the 187.5-mile marker. This location is about half of a mile south of State Road 18. Brookston-Chalmers first responders and the Monticello Fire Department responded to the area and located a male in the ditch on the east side of the interstate.
The male was pronounced deceased at the scene by the White County, Indiana, coroner. ISP detectives and CSIs responded to the scene to investigate.
On March 10, the White County coroner conducted an autopsy and positively identified the male to be Aristide Garcia, 63, of Los Angeles. The coroner ruled the manner of death to be a homicide.
After the coroner identified Garcia, detectives discovered that Garcia was reported missing by his employer in Cedar Rapids, Iowa, after the truck Garcia was driving was located.
During the investigation, detectives worked to develop probable cause to arrest Ibarguren, who is believed to be Garcia's co-driver for an unidentified national trucking company. On March 13, a White County judge issued a warrant for Ibarguren's arrest.
Using various investigative techniques, detectives located Ibarguren in Arlington, Texas, on March 15. He was safely taken into custody with the assistance of the Arlington Police Department and the Texas Department of Public Safety. Ibarguren is currently being held in jail in Arlington and awaits extradition. Ibarguren has been charged with murder.
ATBS hosting benchmarks webinar next week
Business services provider ATBS will host its biannual Independent Contractor Benchmarks and Trends webinar Tuesday, March 22, at noon Eastern time.
Twice a year, ATBS provides an analysis of the financial trends for owner-operators in the trucking industry. With 2021 being a year of exceptional supply/demand imbalance, change came quickly and provided opportunities never before seen for owner-operators.
During the webinar, ATBS will give a recap of 2021 and answer questions including:
Why do owner-operators run less miles during times of high demand for their services?
How did fuel cost increases of over a dollar per gallon affect owner-operators in 2021?
How did robust demand affect the owner-operator population and where they chose to operate?
How did inflationary costs for trucks, fuel, maintenance and insurance impact owner-operators?
With high demand and equally high inflationary costs, what was the owner-operator's bottom line for 2021?
Owner-operators can register to attend the webinar here. Everyone who registers will get a recording of the webinar sent to their email, even if they don't attend live.
Later in the week, ATBS Vice President Mike Hosted is participating in the Overdrive's Partners in Business in-person seminar at the Mid-America Trucking Show in Louisville, Kentucky. The seminar will be held Friday, March 25, at 1:45 p.m.
[Related: Partners in Business, live and in person, at the Mid-America Trucking Show March 25]
Trucking charity donates to Ukraine relief efforts
The charitable arm of the American Trucking Associations — the Trucking Cares Foundation — announced it is donating more than $40,000 to a trio of organizations involved in Ukrainian humanitarian relief efforts.
"The war unfolding in Ukraine is a terrible tragedy," said TCF Chairman Phil Byrd, president and CEO of Bulldog Hiway Express. "The trucking industry stands with the Ukrainian people, and we're proud to do even a little bit to ease their suffering."
The Trucking Cares Foundation board approved donations totaling $42,500 to three organizations involved in relief efforts in Ukraine and its neighbors: Save the Children, the International Red Cross and the United Nations Children's Fund. These organizations have been recommended by the group Trucking & Logistics Professionals for Ukraine, who have launched a fundraising and awareness campaign in response to the crisis.
"The Trucking Cares Foundation was established to help mobilize the trucking industry in response to disasters — natural and manmade — so providing relief and comfort to Ukrainians suffering as a result of this war is something we are called to do," said American Trucking Associations Chairman Harold Sumerford Jr., CEO of J&M Tank Lines and the newest member of the TCF Founders Club.