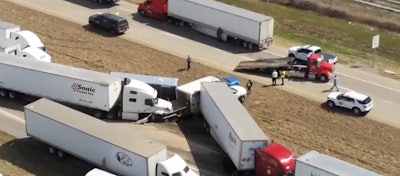 Screenshot from KFVS12
Interstate 57 in Mississippi County, Missouri, has reopened after a massive pile up occurred on Thursday morning. Missouri State Highway Patrol Captain John Hotz told Overdrive the pile up resulted in four fatalities with crashes on both northbound and southbound lanes.
Video from the scene shows dozens of vehicles, including multiple tractor-trailers, involved in what became a fiery crash.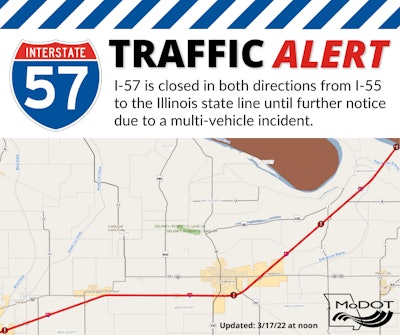 "There's numerous tractor-trailers and passenger vehicles involved, and crashes on both the north and southbound sides. I-57 is closed until further notice from the crash site to the Illinois state line," said Hotz on Thursday.
While law enforcement is still investigating the crash, Hotz said "there were reports of heavy fog this morning, so certainly we're looking into what role that played in the crashes."