Trucking news and briefs for Thursday, Aug. 4, 2022:
Radioactive materials hauler named CVSA IDEA winner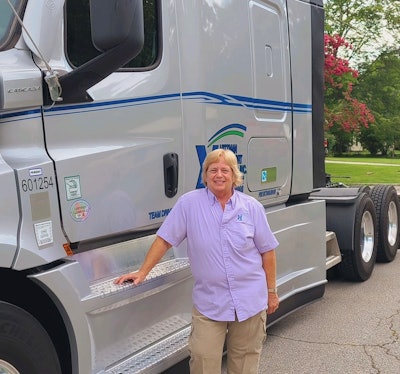 The Commercial Vehicle Safety Alliance announced Wednesday that this year's International Driver Excellence Award (IDEA) recipient is truck driver Ruth McDonough.
McDonough's a specialized hauler who pulls radioactive and nuclear loads with Hittman Transport Services. During her 10-year tenure at Hittman, McDonough has traveled more than a million safe and incident-free miles. Furthermore, she has been driving large vehicles -- in the military and as a commercial operator -- for more than 40 years and approximately 4 million miles, all incident free.
CVSA recognizes the exceptional careers of professional truckers, and their commitment to public safety, through its driver excellence award. The requirements to apply for this award are not easy to meet. Nominees must have at least 25 cumulative years of crash-free driving, with a clean driving record for the past three years, no felony convictions, no safety-related driving suspensions in the past three years and no driver violations in the past three years, excluding form and manner violations.
"I was absolutely shocked when I found out I won this award," said McDonough. "I had tears in my eyes."
McDonough's trucking career began in 1979 when she enlisted in the U.S. Army. She received basic and truck driving training at Fort Dix in New Jersey as one of only a few women in her class. Upon completion of training, McDonough was assigned to the 181st Transportation Battalion, 51st Transportation Company, in Mannheim, Germany, which is a movement-control unit that provides tailored and adaptive transportation, expeditionary logistical capabilities for transportation, movement control and distribution in support of U.S. European Command.
McDonough supported transportation operations in Germany by safely delivering armored personnel carriers, ammunition and general supplies. She earned the Army Achievement Medal for her time in Germany. She was then stationed in Fort Bragg, North Carolina, as part of the 839th Transportation Company, where she received the Driver of the Year Award at the retirement ceremony of the unit.
After her military service, McDonough continued her trucking career by working commercially for Tri-State Motor Transit out of Joplin, Missouri. She was among the first women drivers to work for companies such as Hershey Chocolate in Hershey, Pennsylvania, and Mountain Valley Spring Water Company in Hot Springs, Arkansas.
In December 2011, McDonough joined Hittman Transport Services and has been supporting the radioactive and nuclear field with Hittman ever since. Hittman transports low-level radioactive waste and is one of the largest trucking companies hauling nuclear fuel in the U.S. Its drivers move shipping casks, vans and flatbeds. McDonough is one of few women who support the nuclear transport industry.
McDonough reflected on keeping safe, noting that "I always keep my eyes moving and look ahead as far as I can. I check the ramps for incoming vehicles, I check around my vehicle, I check my mirrors. With open-bed freight, you check your mirrors a lot.
"I also like to look through the back windows and mirrors of the vehicles in front of me," she added. "You can observe a lot by looking inside the vehicles around you, such as the driver's head bobbing, indicating that they might be sleepy or fatigued."
When asked how she has managed to have so many incident-free miles for so long, she attributed prayer, the Lord and the gift of being very observant for her success.
In addition to her stellar safe-driving history, McDonough is also an active member of her church community and has traveled to Mexico, China, Tibet and Ukraine on mission trips to help communities in need.
When she's not on the road for work, McDonough likes to spend her time supporting her sister's nursery and gardening business in Florida. She also enjoys traveling for fun, attending church as much as she can and singing with her church congregation and solo with her father playing the piano.
McDonough will receive her award next month at the CVSA Annual Conference and Exhibition in Rapid City, South Dakota. She will be presented with a crystal trophy and a check for $2,500 at the awards luncheon on Sept. 21.
[Related: Owner-Operator of the Year Glen Horack 'in good shape' for long run to the finish line]
Special Olympics Convoy founder passes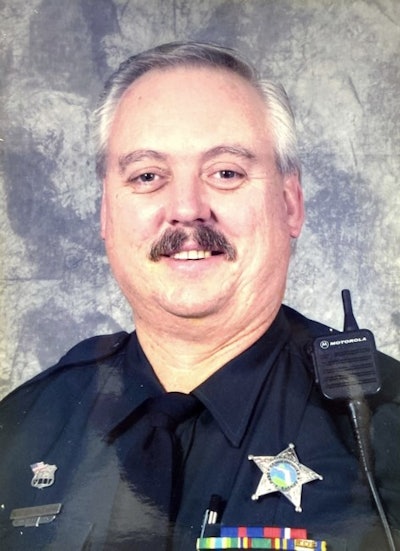 Norman Wayne Schneiderhan, 70, of Deltona, Florida, passed away July 26, 2022.
Schneiderhan is known around trucking for creating the World's Largest Truck Convoy to benefit the Special Olympics while he was a police officer with the Orange Country Sheriff's Office.
According to his obituary, this led to annual fund-raising truck convoys all over the country, raising more than $5 million. He also assisted in various fund-raising events for other organizations. He retired as a Corporal with Orange County Sheriff's office in 2016.
"Norman had a passion for classic cars, woodworking, hunting, fishing, watching movies, gardening, cooking, listening to 50s and 60s music, playing board/card games, and spending time with family and friends," his obituary reads. "Norman was a kind man who cared for his family, friends, neighbors, and coworkers. If anyone needed anything, he would do everything he could to help them."
Donations to Amyotrophic Lateral Sclerosis (ALS) - Diseases research are requested in lieu of flowers.
I-70 Westbound lanes closing later this month in Topeka
Beginning Aug. 15, a section of the westbound lanes of I-70 in Topeka, Kansas, will be closed to all traffic from 8th Street to Topeka Boulevard for up to three weeks while pavement patching is completed on the viaduct to finish an ongoing project to improve the driving surface until the new Polk-Quincy Viaduct bridge is open.
The 8th Street exit will be the last open ramp for westbound drivers. WB I-70 through traffic will follow signed detours and be routed south to I-470, north to K-4 to U.S. 24 to U.S. 75, or drivers can use the local street detour -- Madison Avenue to Sixth Street to Topeka Boulevard. EB I-70 traffic will remain open, but will be reduced to one lane.
Though there will be increased traffic congestion, the designated detours will be able to handle the increase, KDOT said. Drivers should expect delays and plan their routes accordingly.
Once the pavement patching is complete, westbound I-70 will reopen to one lane. Both directions of I-70 will remain reduced to one lane from just east of MacVicar to S.W. 8th Street until construction of the viaduct's replacement is complete.
Motive added to Trucker Tools for real-time tracking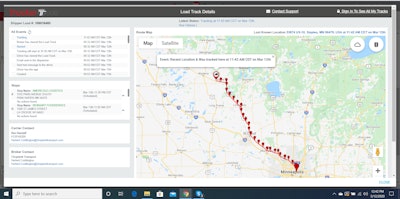 Trucker Tools announced this week that Motive, formerly KeepTruckin, has joined the Trucker Tools community to provide enhanced real-time tracking through its in-cab Vehicle Gateway ELD.
Trucker Tools noted that the partnership would benefit both Trucker Tools broker-customers, as well as truckers looking to simplify and automate the provision of GPS location updates -- while still maintaining control over their data.
"For truckers, it's one less responsibility that needs their manual intervention," she said. "Once they give their consent, tracking starts and continues automatically, and can be turned on or off at their command, such as when they are at rest."
Trucker Tools emphasized that access to Motive location data is permission-based with the owner-operator controlling access to their devices. Once activated, in-transit data from the Vehicle Gateway is transmitted into the Trucker Tools platform, where it can be accessed through the Trucker Tools Smart Capacity app on a smartphone, tablet or desktop computer. Only permission-based data is accessed -- no other data outside of location updates is shared. Activation typically is instituted within a day once a request from a shipper or broker is received, and driver permission is obtained.
[Related: A gold rush for ELD data]
GreatWest Kenworth opens new parts, service dealership
GreatWest Kenworth recently opened a new parts and service dealership in Balzac, Alberta, Canada, to support fleets and truck operators serving the greater Calgary and Airdrie markets. Balzac is located approximately 24 kilometers (15 miles) north from Calgary and 10 kilometers (6 miles) south of Airdrie.
The newly constructed 32,000-square-foot dealership is on an 8.4-acre site and features 10 service bays and a nearly 2,300-square-foot parts display area supported by a well-stocked 8,000-square-foot storage space.
GreatWest Kenworth in Balzac had temporarily operated at another company-owned facility since December while awaiting construction completion of its new facility.
The new location is at 292217 Prime Avenue, in Balzac, just off Highway 2, a major truck route that begins at the U.S. border and runs north, connecting Calgary and Edmonton. Hours of operation are 7 a.m.-5 p.m. Monday through Friday. The phone number is 587-319-5950.
GreatWest Kenworth operates five other Kenworth dealerships in Alberta including, Calgary, Clairmont, Lethbridge, Redcliff, and Red Deer.