Trucking news and briefs for Thursday, March 9, 2023:
Fire destroys Oregon truck stop
The TA Express near Interstate 84 in Biggs Junction in northern Oregon was destroyed by fire Tuesday morning, March 7.
The Sherman County Sheriff's Office said the fire was reported at about 5 a.m. The cause of the fire is as yet undetermined, but the sheriff's office reports witnesses saw dark smoke coming from a dryer.
No injuries were reported.
It's reported the TA Express was built in 2019 and included a Taco Bell, Pizza Hut, Krispy Krunchy Chicken, and an Indian restaurant. It has 40 truck parking spots, a driver's lounge, and CAT Scale.
The Travel Centers of America website suggests drivers use their store at the I-84 Exit 17 in Troutdale, Oregon. It has 240 truck parking spaces.
Biggs Junction is located about 103 miles east of Portland.
North Carolina-based carrier closing its doors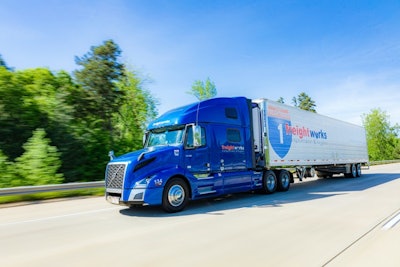 FreightWorks Transport, a nearly 200-truck hazmat, high-security and temperature-controlled freight hauler based in Rutherfordton, North Carolina, is officially closing its doors.
Jordan Kidd, FreightWorks' director of business intelligence, marketing and IT, said Wednesday that company owner Josh Farmer closed the company "in the most honorable way I've seen this happen in this industry," with freight being delivered and employees getting paid.
"The owner has taken great time, effort and resources that he didn't even have to make sure that everyone got home safely, fuel cards weren't turned off before people got home, freight was all delivered -- there's no abandoned loads across the country -- and everyone gets their last paycheck," Kidd added.
In a press release, the company said that several customers "required massive rate and volume concessions in the last week," which "far exceeded the scale of what we could absorb," despite moves to adapt to the current freight environment.
Kidd said employee response to the news of the closure "has overwhelmingly been nothing but support for everyone else, for fellow teammates.
"It's very unfortunate, but everyone hopes that just one day there will be a trucking company equal to that which FreightWorks was," he added. "It's been encouraging to see the response, especially from employees."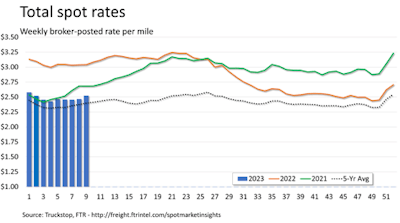 Morgan Truck Body intros self-contained roadside service vehicle
In response to the growing appetite for mobile fleet service, Morgan Truck Body this week is debuting a Mobile Service Unit specifically designed for roadside assistance during NTEA Work Truck Week in Indianapolis.
The self-contained Morgan Roadside Assistance Vehicle (RAV) will be featured on an Isuzu NPR-HD gas-powered 14,500 GVWR chassis and includes:
Service-ready mobile workshop with ease of access that includes curbside step door
Packages for oil, lube, cooling fluid, air, parts, welding and diagnostic testing
Mobile workbench with aluminum structure and stainless-steel top
Ample part and tool storage with Masterack fixed shelving
Dimmable LED strobe lights and scene lights on curbside for bright work area at night
Enhanced safety with improved visibility utilizing Morgan Situational Awareness Packages
"We see a significant customer shift in demand away from brick-and-mortar repair centers towards flexible mobile units to repair on site, which saves time and cost," said Tom Diez, Senior Vice President of Sales & Marketing, Morgan Truck Body. "Morgan Mobile Service Units answer that demand and can be custom designed for a wide variety of fleet on-site maintenance, inspection, and repair needs, with the goal of getting drivers back on the road quickly and safely."