Trucking news and briefs for Monday, Sept. 4, 2023:
AutoZone driver with 4.1 million safe miles named CVSA's IDEA winner
The Commercial Vehicle Safety Alliance has named truck driver Henry "Wayne" Hayes, a driver for AutoZone, as this year's International Driver Excellence Award (IDEA) winner. Hayes has pulled for 4.1 million safe miles during his 38-year professional driving career.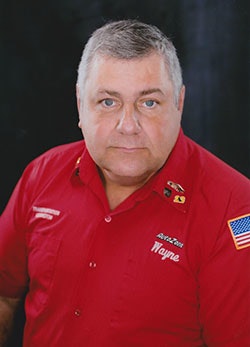 Hayes is an AutoZone regional driver who navigates tight loading docks and parking lots in business districts to deliver auto parts to company stores. He drives, on average, hundreds of miles per day and thousands per week, making deliveries in the Southeast region. Hayes has made thousands of store deliveries without ever having a preventable collision, safety violation or even a speeding ticket.
"It is such an honor to receive CVSA's International Driver Excellence Award," said Hayes. "I realize there are many deserving drivers out there with great career records -- drivers who prove their excellence in safety each and every day out on the road. I was honored to be a nominee and truly overwhelmed to be the recipient of this year's award."
Hayes added that receiving the award "means so much to me and my family. What an honor it is, and I am truly grateful and humbled for this opportunity."
Hayes began his career 38 years ago when he went to work for Turner Dairy Company hauling milk and ice cream. This is where he received the CB handle "Milkman." Ten years later, in 1994, Hayes joined AutoZone, where he's been ever since.
CVSA's IDEA isn't the only award Hayes has received. In 2021, he was nominated and inducted into the National Private Truck Council's Driver Hall of Fame, AutoZone's first-ever driver honored there. In 2020, he was the inaugural AutoZone truck driver to log more than 3 million safe miles, and in 2021, he received AutoZone's Driver of the Year Award. He has also received numerous Extra Miler Awards for going above and beyond routine tasks, and he has a perfect attendance record for the 29 years he has been with AutoZone.
In addition to his trucking career, Wayne and his wife, Tammy, own and operate a produce market, and it's a family affair. His daughter, Ginger, works at the store and his son, John Henry, is a driver for the company. In addition, the Hayes family donates food to their local community food bank and Wayne volunteers at his church where he takes care of the cemetery.
During his time off, Hayes enjoys spending quality time with his family and other loved ones, fishing with his grandkids, and helping out with the family-owned business. "That is what I look forward to when I come home -- family," said Hayes.
Hayes will attend the CVSA Annual Conference and Exhibition in Grapevine, Texas, in September to receive $5,000 and a crystal trophy at the awards luncheon.
[Related: Radioactive materials hauler earns top honor from CVSA]
New Love's locations in Louisiana, Nevada
Love's Travel Stops last week opened new locations in Opelousas, Louisiana, and Jackpot, Nevada.
The location in Opelousas, located off Interstate 49 and Harry Guilbeau Road, adds 64 truck parking spaces to St. Landry Parish. The location in Jackpot, located at Highway 93 and Progressive Drive, adds 31 truck parking spaces to Elko County.
In addition to parking, the Opelousas location also offers Hardee's and Godfather's Pizza restaurants, a Speedco opening Sept. 18, seven diesel lanes, seven showers and more.
The Jackpot store offers a Subway restaurant, five diesel lanes, four showers and more.
[Related: What makes a top-rated truck stop]
Driver recognized for being only one to stop and help man in distress
The Truckload Carriers Association has named U.S. Xpress truck driver Jacob Picklesimer, from Resaca, Georgia, a Highway Angel for stopping to help a man who crashed his car in a ditch hours earlier and was stranded on a mountain pass.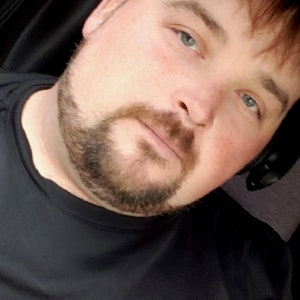 On July 26, Picklesimer was driving in Polk County, Tennessee on Highway 64 through the Ocoee River gorge. Around 6:45 a.m., he noticed a man sitting with his back toward traffic on the white line of the two-lane highway.
"This seemed a little different," Picklesimer said, so he pulled off the road about 50 yards from where the man was located. "I went back there and the first thing I asked was, are you OK?"
It turned out the man had wrecked his car in a nearby ditch about four hours earlier and lost his phone in the accident. His car was rolled on its side, and he had climbed out the passenger window to escape around 3 a.m.
The crash victim had no way to contact anyone to help and had given up on anyone stopping. He had pain from potentially broken ribs and his dog that was in the car with him had died in the accident, Picklesimer said.
"I can't believe that nobody stopped," he said. "It would only take a minute to stop and roll down your window and say 'hey, do you need to use a phone or something?' I wouldn't want to sit out there by myself with my dead dog for four hours -- I just felt really bad for him."
Picklesimer offered the man his phone, who then tried calling his wife and then his father, and then they called an ambulance. The trucker and the injured man waited together on the side of the road, as cars continued to zoom by.
The crash victim and his father were grateful that someone stopped to help. For his part, Picklesimer said he didn't hesitate to stop and check on the man.
"This is normal behavior for me -- I didn't think I was doing anything," Picklesimer said.