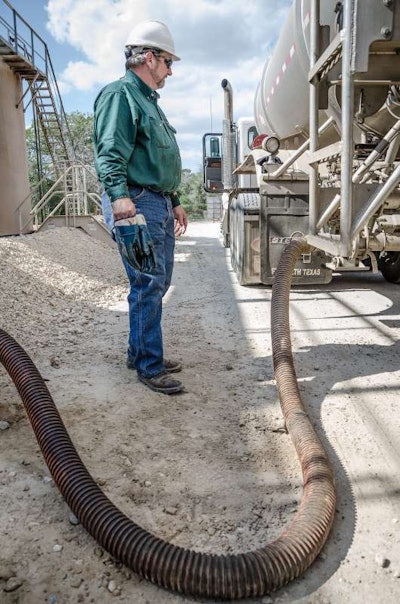 Jimmy Lessley (pictured), owner of Lessley Services in White Oak, Texas, has been an owner-operator or driver since the early 1980s. He started out hauling dirt with an end dump, then heavy equipment for a construction business. Soon enough, living in Farriday, La., he got involved in the oil business as a driver for oil company Scurlock Permian (later bought out by Plains Marketing).
"I drove for them as a leased driver and dispatcher," he says. "I ran their company trucks and still had one of my own trucks running freight." Today he's the owner and part operator of his own small fleet, dedicated to crude hauling and launched in fairly recent memory, he adds. "We put Lessley Services together the first of last year, and we grew from three trucks starting to 36 in about 10 months. We could grow to 150 trucks if we had the equipment and the drivers."
Business is good, as it is for so many drilling/fracking services haulers around the nation. For the cover story in our July issue, we sent Dallas photographer Grant Meeks out to meet Lessley at a Madisonville, Texas, well site. Find the awesome photos that resulted below. If you missed the "Fuel's gold" cover story in the July issue, find it here.