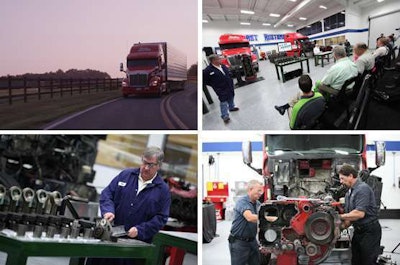 If you'll recall, I made a trip to Charlotte, N.C., in July to see Safety-Kleen subsidiary EcoPower tear down two '07-model Cummins ISX engines from two Peterbilt 378-model trucks that each had reached the 1 million-mile mark running exclusively recycled engine oil (see that story here).
EcoPower added to its site recently even more detailed analysis of the engines and the results of the breakdowns, including a video of the tear down with an interview of heavy duty truck researcher Pat Fetterman of Infineum.
See the details and video here.