Well, in this ever-changing world in which we live, the latest technology breakthroughs come fast and furious. In the trucking world, the latest hardware and software can help make drivers even more efficient and productive. Here's a few recent high-tech items of note that can help keep you moving and in the black.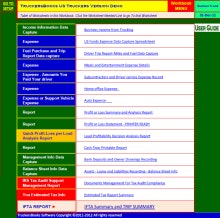 Financial recordkeeping may never get easier than this. Truckersbooks has created an online diesel fuel and meals expense filing system designed to allow drivers to capture the expense amount printed on receipts from anywhere at any time. The system is said to be easy to use, requiring no bookkeeping or software experience and no software to buy, learn or install. Truckers simply go to the website, enter their diesel fuel and/or meals expense amounts from the receipts and click the submit link; the system immediately sends the trucker a detailed verification report of the expenses entered to their email address on file with instructions to attach the receipts entered to the report and file away to support future tax audits. Copies also can be sent automatically to any other approved recipient, such as an accountant or bookkeeper.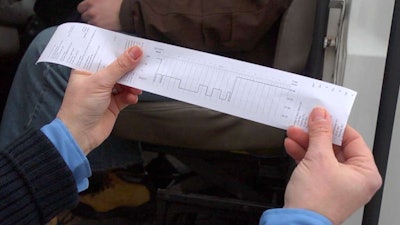 As the looming mandate for electronic logs approaches, companies seemingly are coming from left and right with new gizmos and gadgets for truckers to comply with the rule. Continental Commercial Vehicles & Aftermarket is touting its ELD solution as being compatible with mechanical ignition vehicles and those that predate diagnostic ports, as well as trucks with the newer 9-pin or 6-pin diagnostic ports. The company says the ability to customize the wiring configuration allows VDO RoadLog ELD to be used on both old and new trucks, allowing more drivers to be ready for the implementation of ELD regulations in 2015.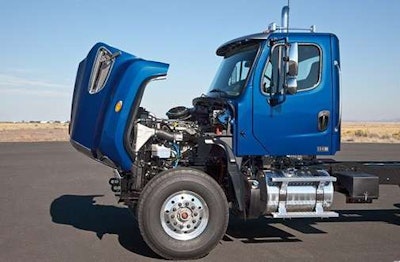 This is more of a traditional solution for a lot of under-the-hood work, but it's the delivery method that's keeping up with the times. American Trucking Associations' Technology & Maintenance Council has published its 2014-2015 Recommended Practices Manual, now available for purchase in electronic media. The two-volume set features TMC's Recommended Maintenance Practices Manual and Recommended Engineering Practices Manual, and includes more than 40 new, revised or reissued Recommended Practices adopted by TMC as of last month. You can purchase the single-user version (Item #T0012CS; member $249; nonmember $329) by calling the ATA Business Solutions at 866-821-3468 or 703-838-1700. A print version (Item #T0012; member $249; nonmember $329) also is available.