It's getting hot out there, and as a driver, when your livelihood keeps you out on the road for long stretches of time away from a comfortable air conditioned office and an chilly beverage, you know just how sizzling those summer temperatures can really get, no matter what part of the country you're driving. Fortunately, a variety of products from many companies are available to help cool things down a tad. Here's a brief rundown.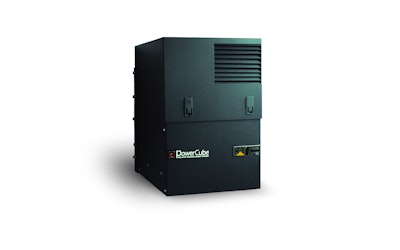 First of all, you have to have a comfortable on-the-road office and home. Perrin Manufacturing's Power Slim APU is a more compact version of its PowerCube APU and is built to fit the mounting space requirements of most sleeper cabs. The APU delivers 24,000 Btus of AC cooling strength and 30,000 Btus of heating power and is designed for quiet operation. The unit uses a two-cylinder Caterpillar CO.5i diesel power plant and has an integrated condenser. Units come with mounting hardware, a wire harness system, an integrated muffler, a fuel pickup apparatus, an under-bunk HVAC unit, flexible ductwork and a handheld digital temperature control unit. The device is available in custom colors to match cab bodies and also can be fully finished in chrome.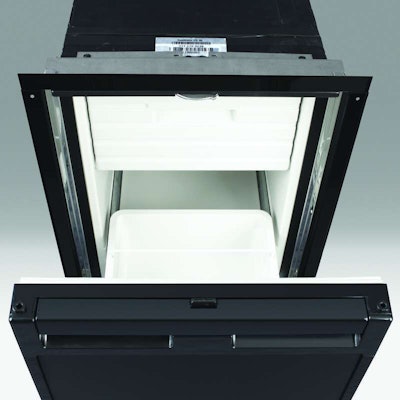 Now that you're cooling off, how about a nice ice cold beverage to make things even more chillaxing? Dometic's CD-50 built-in drawer refrigerator features a large 4-liter-capacity removable freezer compartment that can hold drinks and three large-sized frozen meals. The rugged refrigerator has a durable metal frame construction designed to withstand harsh conditions, while its continuously variable thermostat provides cooling control.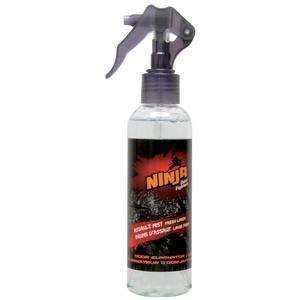 Even with fresh crisp air blowing throughout the cab and a refreshing drink, the atmosphere inside after a hard day's work can still get a little, shall we say, funky. RoadPro's Ninja Odor Fighters are a line of in-vehicle air fresheners consisting of Dual-Scented Vent Clips, Adjustable 2-Pack Vent Clips, 3-D Hanging Scent Pods, Standard Scent Danglers and a Spray Bottle. The products come in a variety of scents, including Cologne, New Car, Mint, Cotton, Tropical Berry, Marine, Fresh Linen, Cedar, Vanilla and Ocean.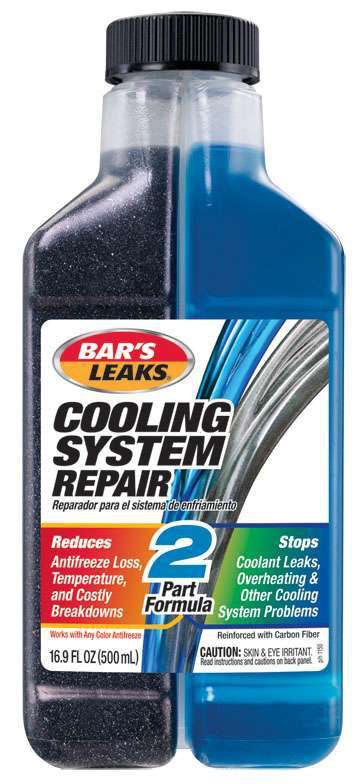 Of course, keeping yourself cool and comfy during the summer heat isn't all a trucker has to consider; the truck also needs a little extra TLC when it's boiling outside. Bar's Leaks' Cooling System Repair is formulated to stop coolant leaks and antifreeze loss, prevent overheating and correct other cooling system problems. A dual-cavity bottle contains two formulas: One side includes a blend of carbon fiber sealer, leak-sealing liquid and stop leak treatment made to stop and prevent antifreeze loss, while the other side adds system protection in the form of water pump lubricant, corrosion inhibitors and heat transfer agents. The leak repair also includes the company's Xtreme Cool wetting agent designed to reduce water temperature to prevent overheating.