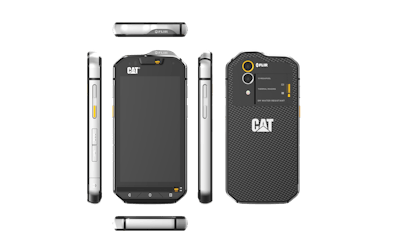 Owner-operators haven't been able to spec a new Caterpillar-powered truck in nearly a decade, but they can spec a new piece of Cat equipment of a smaller variety: The company's second take on a rugged smartphone built for users who work in industries like trucking and construction.
The new Cat S60 was unveiled last last week, a follow-up to a few other devices the company has churned out in recent years, including its initial take on a tough Android-powered device, 2013's Cat B15.
The phone will cost $599 and will be available this spring. Cat has not said which cell carriers the phone will be compatible with.
Like the B15, the S60 is built for abuse. Caterpillar says it can survive a drop onto concrete from about 10 feet high, and it's waterproof in a submersion as deep as 5 meters (about 20 feet) for an hour. Its camera works underwater, too.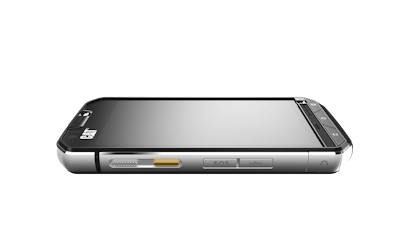 The S60 runs the latest version of Android, 6.0 Marshmallow and packs a large battery, along with standard processing spec's. It comes with a 4.7-inch high-def display screen, and its frame is built with die-cast steel.
And, in a first-to-market feature, the S60 sports built-in thermal imaging capabilities, able to detect heat and surface temperature from between 50 and 100 feet out. Cat says this allows users to: "detect heat loss around windows and doors; spot moisture and missing insulation; identify over-heating electrical appliances and circuitry; and see in complete darkness."
Here are some more press images of the device distributed last week: