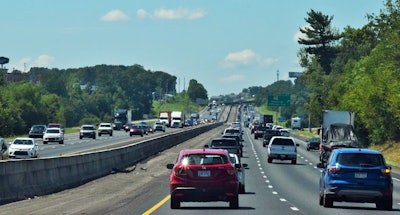 I have written here on the Overdrive Extra blog about predatory lease-purchase programs and how to be aware of the bad deals out there. Some of these programs take distinct advantage of drivers. Too often, companies use drivers in these schemes just to extend their bottom line and build their fleets, never allowing the driver the possibility of success. In such lease programs, drivers take nearly all the risk on a four- or five-year contract — he or she may make every payment and still not walk away with the truck.
Sure, the company takes on some risk, too. A driver could tear up the equipment and in a walk-away lease turn the keys in with little consequence. But you can be sure that the company will report such actions on the driver's DAC employment history. Even then, the company will fix the equipment and turn around to lease it to another driver, most likely never reporting any accident or repairs to the new driver.
I once leased a truck that had been in a major accident where the sleeper was torn off the truck and the dash had been horse-shoed around the driver. I got no disclosure of that before I signed the lease. I never would have known it until time of resale if it had not been for the fact that I spent so much time at the OEM dealing with electrical issues. The cause: They replaced the sleeper of a '94 International with a '95 model, creating an electrical nightmare.
Since a driver leasing a truck from a company could be signing a contract on a truck worth more than $150K, perhaps it is time we push for fair disclosure. Drivers have just as much right to make an informed decision as any other consumer.
Would you be willing to jump into a lease with a company that has a low completion rate and a low retention rate? Would you be willing to spend $150K on a truck that had been in a major accident? If this information was made available to drivers, perhaps we would see predatory lease programs fall by the wayside, and drivers electing this route would have one less hurdle as they fight for success. Perhaps carriers, instead of dumping thousands of dollars into recruiting, would concentrate on retaining.
The Owner-Operator Independent Drivers Association and owner-ops in general played major roles in the eventual codification of the existing truth in leasing regulations in 49 Code of Federal Regulations Part 376. Maybe it is time for an update to cover good-faith disclosures in lease-purchase contracts. Maybe it's time to make a stand and start eliminating predatory practices within our industry. The major carriers always scream about a level playing field, yet they dictate the boundaries. Let's change that.
I started with the following list of potential items in what you might think of as a draft "truth in lease-purchase" addition to the truth in leasing regulations, or at the very least a list of items to ask for before considering any such lease-to-own deal with a carrier. What's missing? Drop your items in a comment below.
Trucking companies must report and disclose all maintenance and repair records of equipment leased or bought by interested parties.
Trucking companies must disclose all accident records and repairs of equipment leased or bought by interested parties.
Trucking companies must show estimated book value of all equipment leased or sold to interested parties based upon condition, miles, year, make and model, repair history and accident history.
Trucking companies offering lease-purchase programs to CDL drivers must keep records of retention and completion rates, reporting to a third-party entity; such documentation must be submitted to a national fair-leasing data bank and made public.
…