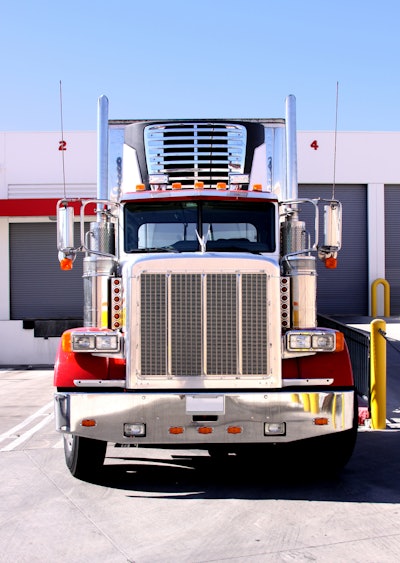 Several truckers weighed in after a story in the Overdrive Extra blog last week noted that, despite overall spot market freight volumes surging back toward pre-coronavirus levels, the number of truck postings on major loadboards has fallen off since April — a week-to-week trend that continued through July. That fall off in trucks' advertised availability via the load boards has been particularly pronounced among the smallest carriers — those with six trucks or fewer.
Find a chart from Truckstop.com in last week's story. DAT's Trendlines site, likewise, notes July truck-posting numbers that are 10% lower than July a year ago and around 6% off from the month of June.
Are folks still sitting out over sluggish rates?
"Rates … are hit [and] miss," said Joey Hanna. "[That's] why I'm not working as much. Some loads barely even cover fuel costs."
"The rates have to go up. It's not worth working for no profit," said Vincent Minieri.
Rate averages have been steadily rebounding since the bottom fell out in March and April and into May, when truckers regularly reported seeing rates at just around $1 a mile. Today's averages, despite climbing in recent months, still don't seem to reflect the reality many owner-operators report facing day to day.
"[We] never really stopped, but we have been very selective with the freight that we choose to carry," said Stanley King. "If the freight is not paying what we deem to be fair and [doesn't create] a win-win for the driver and the broker, we pass. When I say we, I am speaking of the other four drivers that lease to the broker that I use. We don't want to contribute to the industry having low rates."
A few assumptions as to why truck postings on major loadboards have been fading is multi-fold. One, as operators here have said, they're just not interested in working as much under the current environment, whether because of poor rates or an increased risk of exposure to the novel coronavirus on the road. Many small trucking companies also received loans (which effectively transition to grants) from the federal Paycheck Protection Program, which could incentivize owner-operators to run fewer loads while their loan funds hold out. Lastly, some small business truckers could have already closed shop amid the economic recession.
Owner-operator Matthew Ritchie, in response to last week's story on truckers seemingly sitting out, highlighted the tough economic environment — and current conditions on the road, especially since the pandemic has exposed how essential drivers' jobs are.
"It's impossible to get freight at a steady rate that makes sense," he said. "Shippers and receivers have increased load and unload times by double and nothing is done about it. We get no pay [for that]. You're better off charging more money up front to cover the cost of a dangerous work environment. Not only the virus, but unethical treatment, no restrooms at all at most places. Every load if you ask me should be $4 a mile in normal times and $6 a mile during these times."
One commenter under the name Witt likewise pointed to virus hazards on the road. "Because smaller companies are most likely family oriented, they do not want to risk catching the virus on the road or bringing it home."
"Most owner-ops are finally thinking 'haul less, charge more,'" said Ritchie.