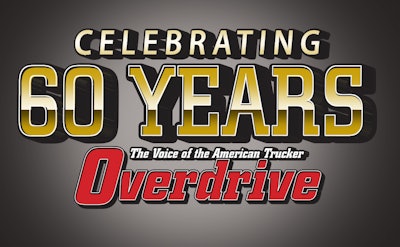 There's been no shortage of trucker TV shows over the years – "American Trucker," "Shipping Wars," "Trick My Truck," "Movin' On" and others. But few, if any, can top the longevity of the History Channel's reality series "Ice Road Truckers" and its spinoff series "IRT: Deadliest Roads."
These shows, chronicling drivers' adventures and mishaps on the frozen roads of Alaska and Canada, ran for 11 seasons, concluding in 2017.
No small part of the shows' success was Lisa Kelly, who still lives in Wasilla, Alaska, where she keeps a cat, a pig and five horses. One of a very few "IRT" female truckers, she was part of Seasons 3–5 and 7–11. Kelly's popularity led to opportunities for trucking industry sponsorships, including appearances at major trucking shows.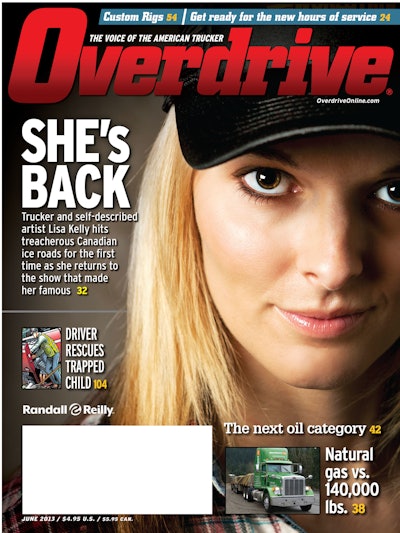 Kelly drives the state's Dalton Highway, a.k.a. the Haul Road, between Fairbanks and the oil fields around Prudhoe Bay on Alaska's northern shore. She declined to name the fleet she drives for, but in a recent video interview with Overdrive said her boss has worked hard to keep drivers running during the pandemic, which took a toll on oil field freight.
"IRT" episodes air as reruns, so Kelly still gets fan mail – even from viewers who don't know her full address. "My mailman knows me, so like it will be addressed to Lisa Kelley, Ice Road Trucker, Wasilla, and I'll get the mail. It's crazy," said Kelly.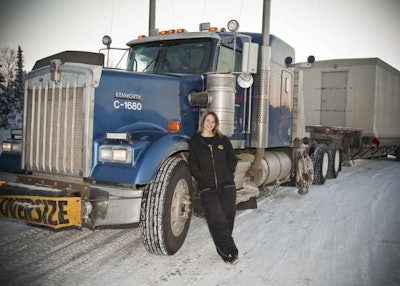 If there's any doubt about Kelly's popularity among truckers, Overdrive's Youtube channel erases it. One of our interviews with her is the second-most watched of our 800 videos, trailing only slightly behind a trucker's dashcam capture of an attempted suicide by truck.
In the video below, see my recent Zoom chat with Kelly, who shares her thoughts on lifestyle minimalism, "IRT" cast members, trucking in Alaska and what's next in her life.