The idea that you can drive a truck and not have a boss looking over your shoulder is an outdated notion. Most truckers ride with some form of GPS-based tracking, electronic logs, telematics, in-cab cameras, and monitors for speed, fuel economy, braking events, and overall performance.
Technology can feel disruptive and even threatening, particularly when people talk about automation -- in trucking today, the fear factor rises instantly at the word's very mention. Fact is, though, self-driving vehicles are decades away. And in a story about the future of the business of trucking as an owner-operator, we all should want this generation to be able to earn a living and be happier doing it. Technology can be intimidating, but it can also make the work easier and manage routine tasks with speed and accuracy.
Ask a veteran owner-operator about the "good old days" and you won't hear a peep about waiting for a payphone or fretting about a lost shipping document. Even in-cab cameras have their benefits -- I've known truckers whose careers were saved when they were exonerated by dashcam video. I bet you have, too.
Here are five areas where tech has made great leaps in taking some of the pressure off operators of all stripes.
1. Digital workflows
Paperwork is hard to organize and adds the task of "courier" to an operator's unwritten job description.
Electronic bills of lading and other digital documents make exchanging information with carriers, brokers, shippers, receivers and other parties faster, more secure, and with less risk of errors. No one has to wait days or weeks to provide a proof of delivery, bills of lading, lumper receipts, and other supporting records a carrier needs to create an invoice and get drivers and owner-operators paid faster.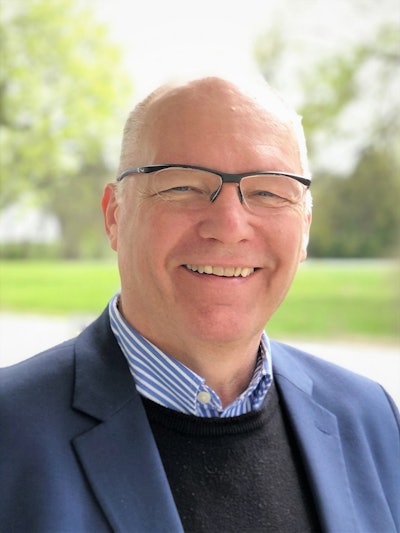 Even better, with the right hardware and software, you can electronically catalog shipping documents. Optical character recognition technology can verify different types of trip documents, extract the data, and reconcile shipment details with documentation.
[Related: 'Contactless' load and unload on the rise, but far from universal for owner-operators]
2. ELDs
Whatever you think about the FMCSA's electronic logging device mandate, in place for more than four years, there's no doubt that it fundamentally changed operators' schedules, placing a more rigid limit on distances achievable. For some, though, the result has been a better ability to manage body clocks, and generally better planning around available hours.
The ELD rule has also been a driving factor in the adoption of telematics among fleets of all sizes. With GPS, cellular networks, and cloud computing, telematics systems can reduce the need for check-calls and generate automated exception alerts when, inevitably, trips are delayed by any number of factors. Such systems also allow drivers and carriers to easily share location data, ETAs, and the availability of driving time, creating a level of visibility that shippers and receivers can use to prepare for the arrival of trucks and drivers, potentially reducing load/unload time.
An ELD with location sharing can potentially even help keep professionals safe. Some operators feel more secure when they know someone back at the home office knows where they are in the event disaster strikes.
[Related: For small fleets, tracking can be fringe ELD benefit]
3. One app for all that
The large majority of you use smartphones every day for work -- for navigation, load boards, phone calls, texts. Many carriers large and small have their own mobile apps to help employed drivers manage documents, hours of service, and other business, and there's no shortage of third-party apps for all of the above. Loads, weather, truck stop loyalty programs, truck scale locators -- you name it.
Yet just because "there's an app for that" doesn't mean it's a good idea. Smartphone users spend 85 percent of their time on just five apps. After a decade of cluttering up their devices, folks are scaling back to the essentials, truck owner-operators and drivers included.
Drivers want one platform with one point of access for everything they need to get the job done: navigation, hours of service, track and trace, document scanning, fueling options, weigh station bypass, and even centralized communication with text-to-speech capability for hands-free operation.
That's our approach here at Transflo. The Transflo Mobile+ platform has a free suite of tools called Transflo Lite that lets drivers scan, send, and receive documents, including electronic bills of lading and proofs of delivery (eBOL and ePOD). Transflo Lite also provides free access to the Transflo Social Network, weather reports, emergency assistance, and a location-finder for truck stops and Transflo Express document scanning. Transflo Lite integrates CAT Scales, Pilot Flying J, Love's, and TA/Petro apps, consolidating applications on drivers' phones and tablets.
[Related: Transflo aims to combat 'app overload' and increase utility for independents]
4. Digital freight matching
Digital freight matching apps and "book now" options can provide one-touch tendering of loads posted to load boards.
When you hit a "book now" button to accept a load, the shipment details and documentation are sent electronically to your mobile device, and an app helps track the load and produce exception alerts by text or email. There's no need for anyone to place a phone call unless there's a problem, and the broker or shipper can manage an entire workflow -- shipping documents, digital data extraction, load visibility, invoicing, and expedited payment processing -- through a centralized platform.
5. AI and machine learning
The evolution of "book now" involves moving from a system where you search for loads to one where a broker provides you with curated options. It's like Netflix for loads: you can use the search function to find a show, but if you want to log in and see what's streaming, it'll offer a few things that are similar to what you've watched before.
"Digital brokers" can serve up loads based on your preferences for rates, lanes, facilities and other factors. With access to ELD and location data, they can promote loads that work with your duty status. When the system knows you have the right equipment in the right location, and ample hours on your clock, it can generate a rate and terms specifically for you.
As these systems mature, owner-operators' decision-making around loads and so much else is being enhanced in ways that reduce the time it takes to conduct evaluations and drive forward toward the ultimate goals: A healthy profit to support yourself, and the family back home.
[Related: Growing pains for in-app freight pricing, value of negotiation]