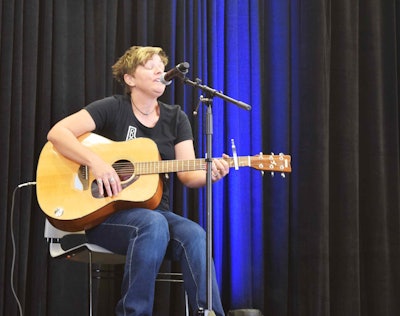 Overdrive's streaming music show, which continues Friday, March 26, will include an interview with car hauler and past Trucker Talent Search winner Mandi Jo Brown, on the virtual eve of the deadline for submissions to the long-running Overdrive/Red Eye Radio musical-talent search program. Submissions are open to U.S. truckers working the roads today and can be made by recording a simple video showcasing your performing or songwriting talents. (Read this story for more detail, and find the submissions page directly at this link.)
The program has been a springboard for a variety of members of the community of musicians among working CDL holders, and the four-part "Overdrive's Music to Truck By: Today's tunes from the men and women behind the wheel" seeks to build on that long legacy, airing from 10 a.m. to noon Eastern time each Friday. It's hosted by long-time trucking radio DJ Big Al Weekley on The Bluegrass Jamboree network. Night haulers can catch a re-air in the wee hours Wednesday, March 31, 1 a.m.-3 a.m.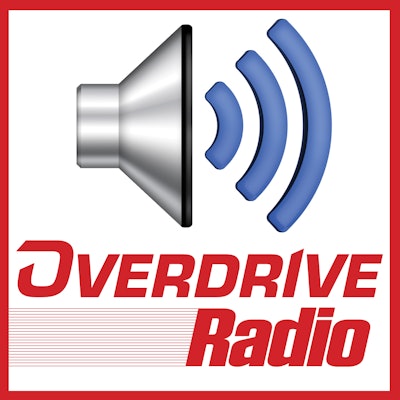 The program presents the music of working truckers who are up and coming or more established singer-songwriters and artists, as well as interviews with them by Weekley, a working CDL holder himself, and Overdrive Senior Editor Todd Dills.
In addition to an interview with Idaho-based Brown, Weekley will also feature the work of Will Beeley, whose 2019 "Highways and Heart Attacks" return to the recording arts followed almost four decades from his last record.
You can hear more of his soulful approach to songwriting, and read about his tank hauling career of the past decade or so, via this edition of the Overdrive Radio podcast.
Or just tune in tomorrow, March 26, to run through it all with Big Al. "Overdrive's Music to Truck By" streams with one click from the home page of thebluegrassjamboree.com. You can also listen to it via tunein.com and onlineradiobox.com or those sites' associated mobile apps. It can also be streamed through Bluegrass Jamboree mobile apps for Android and iOS devices, which are available for free download, and on Alexa by saying, "Alexa, play Bluegrass Jamboree."
This broadcast version of "Overdrive's Music to Truck By" also features full-time drivers who've been associated with the Overdrive-Red Eye Radio Trucker Talent Search, such as Paul Marhoefer, Mandi Jo Brown, and Tony Justice.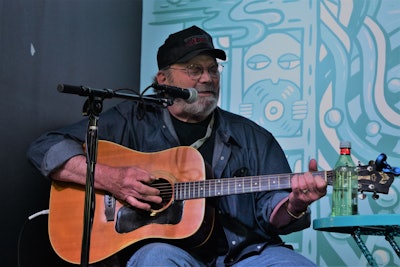 "My goal is to connect bluegrass and country music with those in the trucking industry," Weekley said. "This show will provide a place for artists to showcase their talent, with no outside agenda."
Weekley, still a truck driver after more than 40 years, has been in radio broadcasting for 30 years. He's been around some of the best in the industry, including: Bill Mack, Big John Tremble, Chip Davis (co-writer of the song "Convoy") and others. He's produced radio programs, performed himself, and recorded with legends such as Dave Dudley, James King and Leroy Van Dyke.
The Bluegrass Jamboree's 24/7 programming includes traditional, modern and gospel bluegrass and traditional country. Weekley's existing show, "The Big Al & Sandy Show," features bluegrass and country music and includes artist interviews. It airs from 10 a.m. to 2 p.m. EST each Monday.