In this week's Overdrive Radio podcast episode, we drop into October of 2017, a key moment in trucking regulatory history over the last several years, given demonstrations on both coasts and some points in between against the electronic logging device mandate. Generally, out east, those demonstrations were comparatively small, but you can tie a direct line between them and the next year's pursuit by FMCSA of hours of service changes designed to enhance drivers' scheduling options around the clarion call for rest-period flexibility that emerged in the aftermath.
Where those 2017 demonstrations were in fact not small, however, was out west, led by a coalition of Punjabi-American owner-operators, drivers and advocates. We told that story in brief in Overdrive at the time, and then again via the person of one Binda Atwal this past year in Episode 6 of the Over the Road podcast. This edition of Overdrive Radio looks back at the tale, which ends up being a portrait not only of a demonstration, but of a close-knit community of U.S. truckers that, with visibility, changed more than a few minds and hearts around the industry. Take a listen: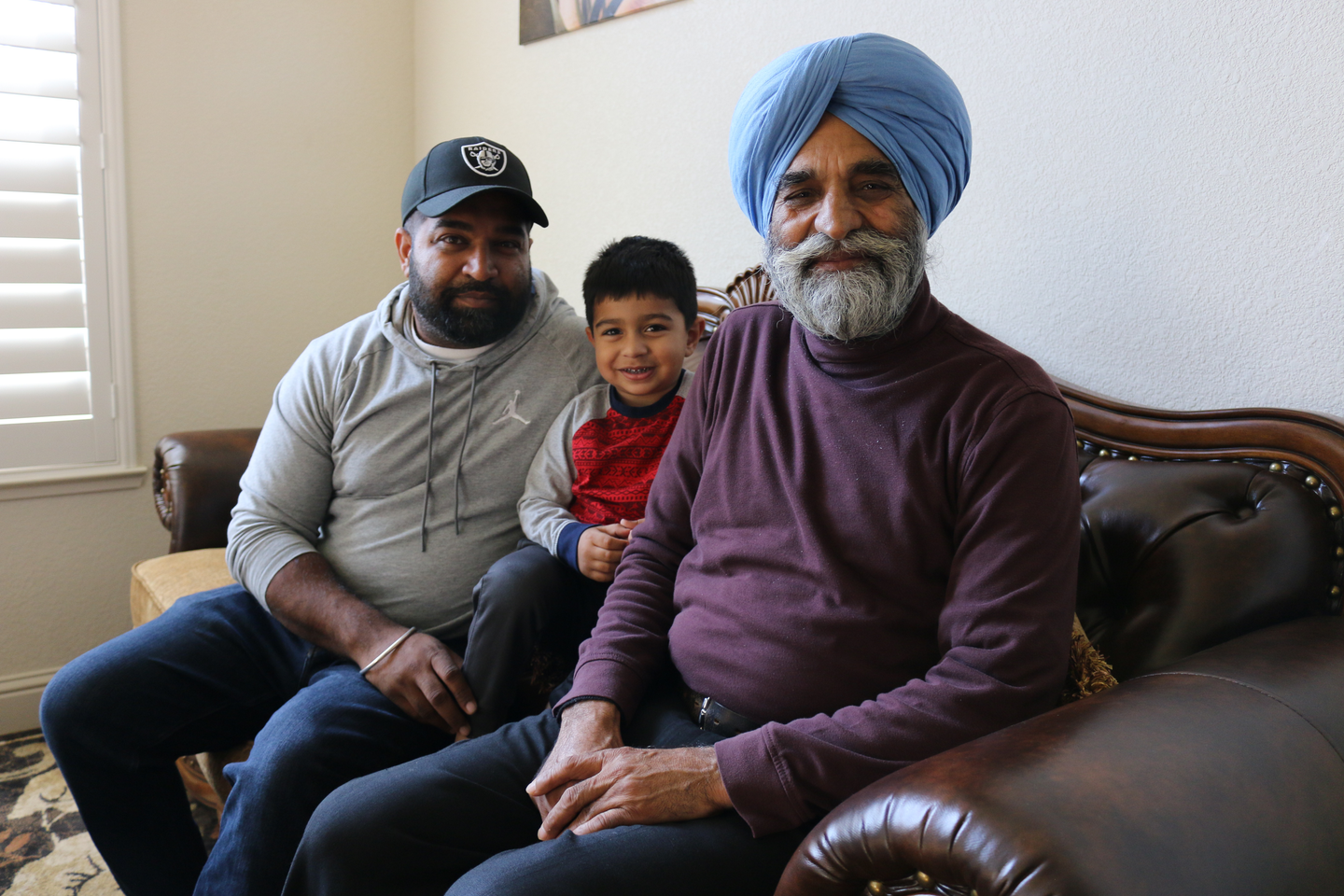 Binda Atwal (pictured, left) tells his own and his family's story in trucking. His father, Gurmail (also pictured), immigrated to the United States from India's Punjab region, just preceding a wave of immigration from there that began in the 1980s. Also pictured: Binda's son, at their home in Atwater, California.