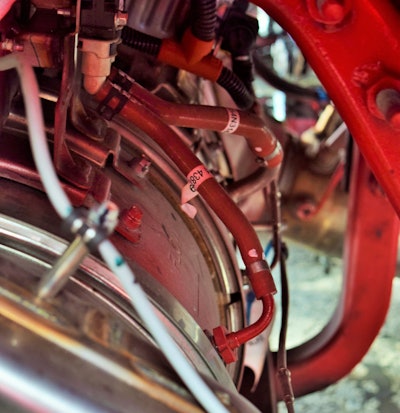 This edition of the Overdrive Radio podcast features a conversation with Overdrive Senior Editor James Jaillet, who penned the piece we suspect many of you noticed in the last couple weeks at OverdriveOnline.com, or in the December print magazine, about new enforcement heat on emissions regulations from the Environmental Protection Agency when it comes to post-2006 heavy duty diesel engines.
The story was spurred on in part by a particular case that caught everybody's attention way back in June, when a shop in Pennsylvania was hit with fines for performing essentially emissions-defeating work for a two-truck fleet. It's not the only action EPA, in this case in concert with DOT, has taken against shops doing this kind of work, but what was remarkable about this one was it also hit the owner-operator getting the work done, to a certain degree. From that point up until we put the December issue to bed last month, Jaillet's been working the area toward the "Engine tinkerers, beware" feature linked to up above, and his reporting led him into a variety of areas, including how ECM-retune-device providers have responded to the modern-emissions era of equipment, how engine manufacturers are viewing the various engine modifications that are possible, risks owner-operators face and more, given the sword EPA's increasingly willing to wield around heavy-duty emissions work.
While it's sharper when it comes to the shops doing the work, at the same time, fines possible for individual truck owners, as the June case showed, are nothing to sniff at themselves. Take a listen:
Also in the podcast: A related conversation with owner-operator Dean DeSantis some of you may have heard in prior coverage of his "Career Gambler" 2018 Peterbilt 389. DeSantis is bullish on durability and functionality of emissions systems in the last two model years of trucks and believes they will only continue to get better.