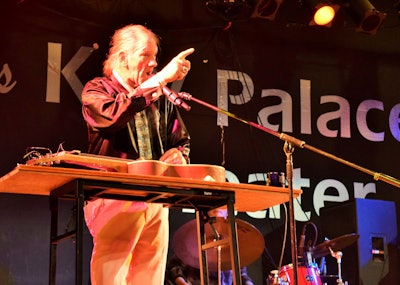 In this week's edition of the Overdrive Radio podcast, Overdrive Senior Editor James Jaillet's conversation with Northeastern University academic Alex Scott, who with colleagues at Michigan State and the University of Arkansas completed a recent study around potential safety-sensitive impacts of the electronic-logging-device mandate.
The upshot, which regulars readers will know, is that a comparative analysis of various carrier size groups, average weekly crash volumes, and hours of service violations, among others, showed that, while hours violations were down quite a lot for small carriers, there was little change in crash volumes before and after the mandate was being fully enforced in any size grouping. If anything, average weekly crash volume ticked up a bit for those most directly affected by the mandate – the smallest of fleets.
It all seemed to lend at least a little further credence to the notion that the mandate, ultimately, might not be about safety at all, also the widely held contention that the hours of service rule could use some work to reintroduce flexibility for professional truckers in how they utilize available hours, within limits. Part of the talk is dedicated to the background for the trio of researchers' work on the study, and just how they approached issues of confounding factors in the comparative analysis, without accounting directly for the ups and downs of miles traveled by vehicles of all kinds, which of course have a big impact on crash rates. Take a listen:
Also in the podcast: Rounding it all out are selections from the mammoth performance of the trucking blues of former highway hauler Bill "Watermelon Slim" Homans last weekend, Feb. 2, in Redkey, Ind. (Catch a couple different tracks via video from the show posted yesterday, if you missed it.) Tunes here included a harmonica version of taps played in honor of veterans and the fallen (Slim is veteran of the Vietnam War himself); the original "Charlottesville" from Slim's latest "Church of the Blues" record; and Slim's versions of classics "Call My Job" and Mississippi Fred McDowell's "Highway 61."
Enjoy it — I know I did. Slim's in Lombard, Ill., live tonight, Feb. 8, from there to St. Louis; Tupelo, Miss.; and Oklahoma City. Further live dates, well worth catching if you can, you can find via this link.