For this Veterans Day 2021 special edition of Overdrive Radio, I sat down with active-duty servicemember and small fleet owner Rob Ahlers, currently serving under the Chief of Logistics at the Pentagon. With two military vets as partners, Ahlers launched the private MSR Transport Services fleet in 2014 with an intention to help fellow vets transition to civilian careers in trucking. Since that start, MSR's up to more than 30 power units, some owner-operated, hauling mostly expedited and Department of Defense freight and leased to FedEx Custom Critical, Panther Expedited, Baggett Transportation and others.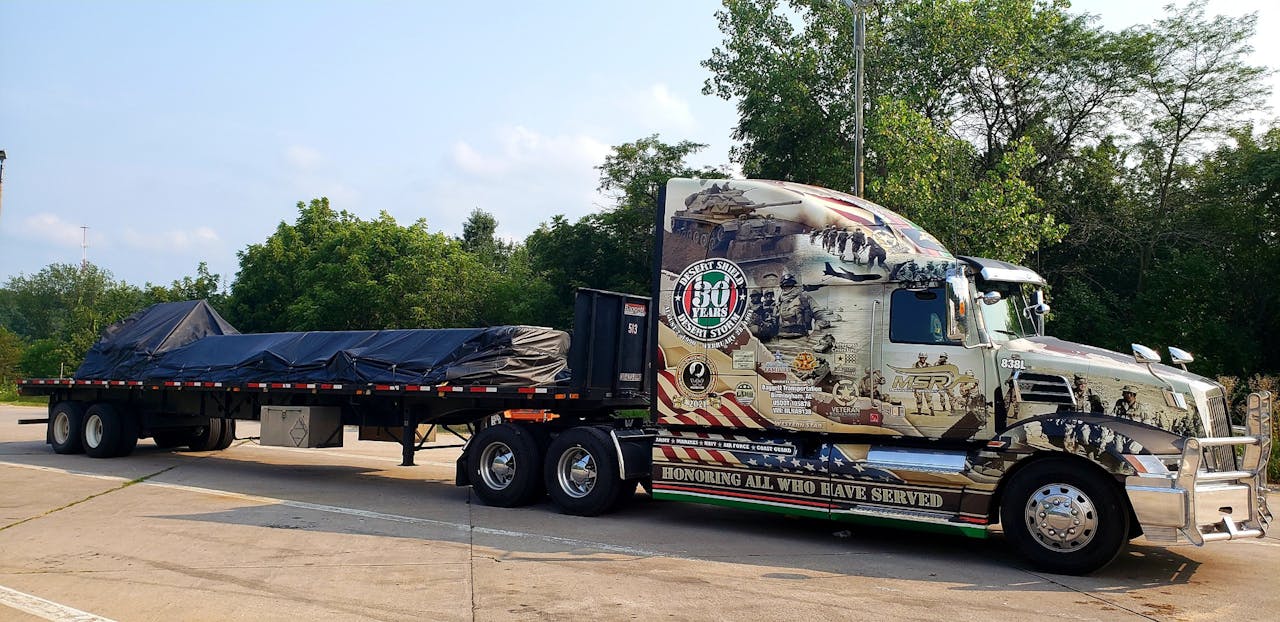 MSR also happens to be the latest recipient of Daimler Trucks' Cleveland, North Carolina plant's Ride of Pride series of patriotically decorated rigs, this one a 2022 Western Star 5700XE now working under the expert guidance of husband-wife team-driving vets Doug and Robin Hyde of Oklahoma.

What's Veterans Day mean to you? For Ahlers, in part it's an opportunity to continue to provide gainful employment to a bevy of military vets now hauling for the company. Today on the podcast, much more about Ahlers and company's bedrock business, but also more of the small fleet owner's reflections on the importance of Veterans Day. Take a listen: 
[Related: Trucking 'among the best civilian opportunities for any veteran': A recollection and a tribute on Veterans Day] 
The Ride of Pride Western Star: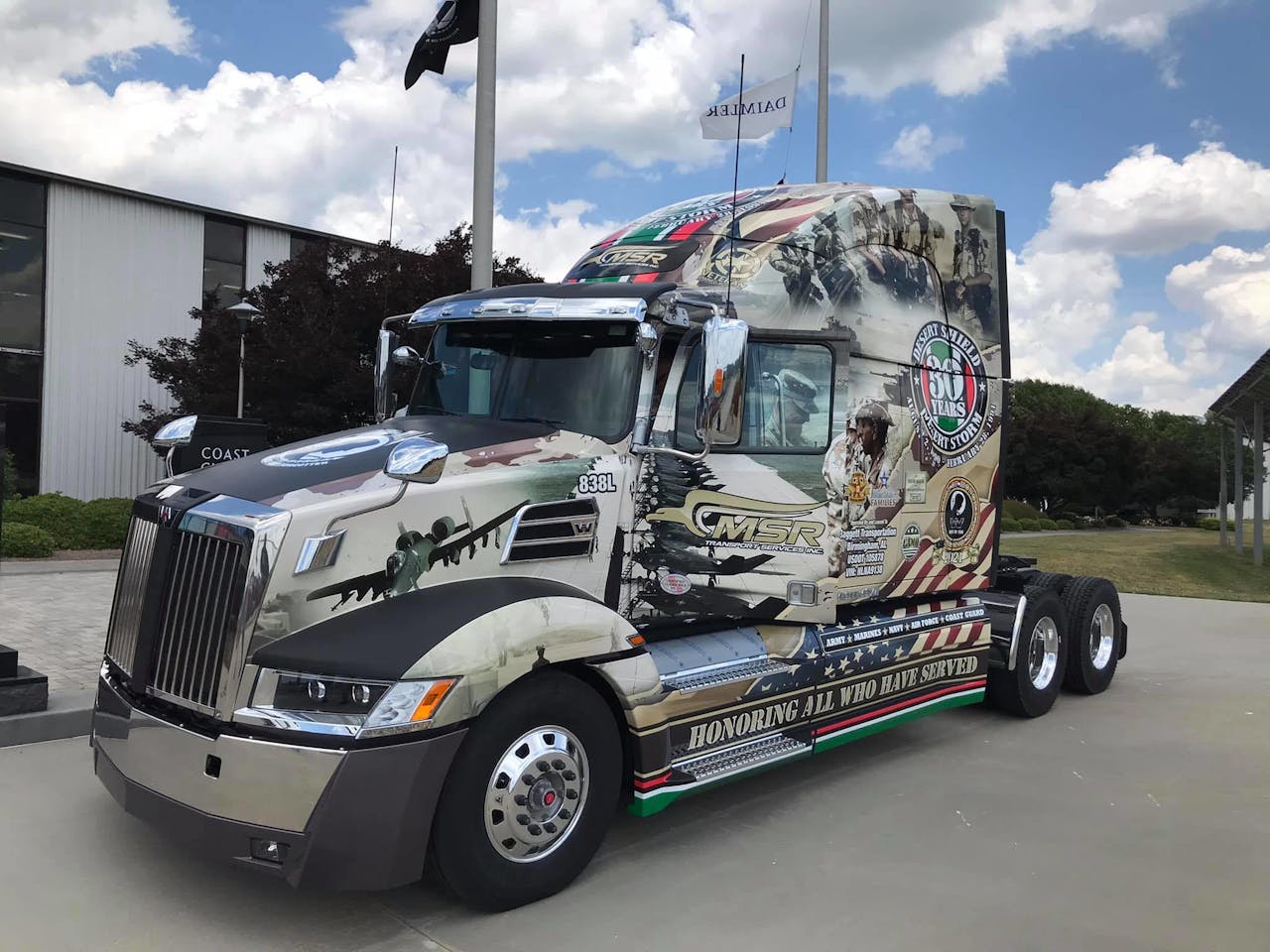 A bit of a closer look at MSR Transport Services' Ride of Pride 2022 Western 5700XE -- the 82-inch sleeper, as with other team rigs in the MSR stable, might look like a factory model on the exterior, but inside it's gotten a conversion from one of several custom sleeper outfitters Ahlers and company have worked with over the years to give drivers more of the comforts of home. Hear more about that in the podcast.
Two more 5700XEs in the MSR fleet, which you can find via the company's recently redesigned website: