In today's edition of Overdrive Radio ahead of the Thanksgiving holiday, we're taking time to engage with two independent car haulers – Indiana-based owner-operator David Bunting and Ellenwood, Georgia's Eric Turner, owner of small fleet Turner Transport.
Both men have mastered the car-haul niche in spite of current auto-market challenges. Those challenges were the subjects in part of in-depth interviews with each that provided some of the base for Overdrive News Editor Matt Cole's three-part deep dive into car hauling published earlier this month.
[Related: Turmoil in the auto markets, long-term rates challenges buff some of the shine off car hauling]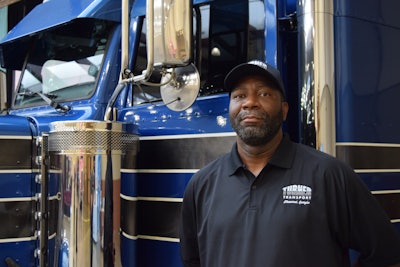 There are plenty in the way of car-haul challenges that exist in a normal time, too, including rates hauled on per-vehicle basis -- that might not fluctuate with fuel appropriately.
There's varying heights of loaded two-level trailers with differing types of vehicles, presenting bridge-strike danger around different parts of the country.
Yet for the self-starting, self-reliant among owner-operators, there's a reason so many are attracted to the hauling niche -- most car haulers report cumbersome loading processes but with a chief benefit in that you're dependent on nobody but yourself in doing the work most often. Dock personnel do not hold you at their mercy, as it were, unlike in other areas of trucking.
Hear the stories of both men in conversation with Matt Cole, and how they got into car-hauling and plenty more, in today's edition:
Also in today's podcast: A run through "Virginia Red," the new bluegrass ballad of a single by Sandy Shortridge and her husband, Overdrive's Music to Truck By streaming radio host Big Al Weekley. Read more about it via this link.