In today's edition of Overdrive Radio, we keep it short, sweet and to the point and ask again: What's the worst stretch of road on your routes? Right in the middle of Heavy Highway Vehicle Use Tax filing season, help us keep a spotlight on where state Departments of Transportation and other entities should be directing all those tax dollars. Dial 615-852-8530 to weigh in. (Note your name and home 20 with any message).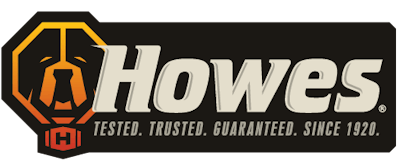 In today's podcast, a lightning round of owner-operator responses to our prior call, put out attendant to the podcast several weeks back about the terrible toll I-40 in Arizona is pulling from owner-ops' pocketbooks in repairs, aggravation and more. Rougher than a corncob? You bet.: Listen in for several viewpoints on places in the U.S. that especially need work. Yes, there's more worst-roads "accolades" for I-40, yet also callouts for poor pavement and/or dumb design on sections of I-10, I-20, I-74, U.S. 491 and others in a variety of states:
As noted in the podcast, some detail on one of those stretches with a big project ongoing in Ohio.
[Related: Truckers call out the absolute worst stretch of highway in America]
Transcript
Joey Slaughter: There's been cases where people get killed when the roads are in such bad condition.
Todd Dills: What you heard at the top was owner-operator Joey Slaughter speaking a few weeks back here on a prior edition of Overdrive Radio that regular listeners may remember, about just how bad roads can get if left unattended by state and local DOTs. The issue at hand in that podcast was I-40 in Arizona, particularly the western section in the state from the California line into Flagstaff, or thereabouts. Certainly not just there. I'm Todd Dills, and today on Overdrive Radio we're going to keep it short, sweet, and to the point with something of a lightning round, highlighting several viewpoints left by listeners who dialed into our podcast message line with their own recommendations for places in the U.S. That especially need work.
Pat Jones: It's like riding a ocean wave.
Garrett Pit: It picked me up about two and a half, maybe three foot --
Speaker 5: Everything is just falling apart right now and-
Todd Dills: The Lightning Round Drops to the podcast feed July 28th and we'll follow with a post at OverdriveOnline.com /Overdrive-Radio Monday the 31st. Let's keep it going, why don't we. Any stretch of road that truly needs serious rehabilitation, tell us. Dial into 615-852-8530 and leave your name and location and a message with your experience there. We'll do what we can to keep problems in the spotlight. Lord knows the tax money that's available to states and locales, let's make sure they know just where it's needed. Again, what's the worst road conditions you see on your routes? Dial 615-852-8530 and leave your message.
In that prior podcast, we reported on some ongoing efforts to repair the notorious stretch of I-40 in Arizona and a few other owner operators also pointed to others in dire need of repair. Rodney Elwell at I-40 along a stretch in New Mexico between Gallup and points east to about exit 39 or so. It's about the worst he runs. And Alan Johnston flagged yet another Arizona Road that needs considerable work. "I-10," he said, from about mile marker 360 to the New Mexico state line, just horrible, he said. "Though there are pothole patch jobs all along that section," Johnston added, "They're not very good ones," unfortunately. And who else? We'll hear from five owner operators in today's Lightning round just after this word from Overdrive Radio's sponsor.
Speaker 6: Want a squeaky clean fuel system for your diesel? Today's your lucky day. Use Howes Diesel Defender with IDX4. The strongest, most effective cleaning agent you can find in a fuel additive. Destroy the toughest carbon deposits and clean your entire fuel system in just three treatments with Howes Diesel Defender. A clean fuel system means optimal performance and increasing your fuel economy by 5% or more. Guaranteed. Howes Diesel Defender, for every diesel.
Todd Dills: Find more information about Diesel Defender and other Howes fuel treatments and products via H-O-W-E-S, Howesproducts.com. Okay, let's queue up the gloomiest Long Haul Paul Marhoefer for music that we've got, to take us through the lightning round about the worst roads in America. To start, the usual suspects as it were, and a patch of pavement so bad it sends your 1991 spring ride rig more or less airborne. No kidding.
Kevin: It's Kevin [inaudible 00:03:37] in Dillon, Montana. I-40 in Arizona, hands down, is the worst road in the country. I run all 48 states, 35 years. It's by far the worst and it does cost a lot of money in repairs to run that road.
Garrett Pit: My name is Garrett Pit and I'm calling from Russellville, Arkansas. I just got a comment about y'all's article about the work road in America and I got to say I got to agree with I-40 in Arizona as being some of the worst. I got a quick story for you. Bob Tell in my 91 600 with spring ride, I hit a patch so rough it picked me up about two and a half, maybe three foot. The guy behind me didn't know what was going on. He slammed on his brakes and he jumped over to the left. But yeah, it was a rough ride. Thanks.
Todd Dills: As you might expect, further "accolades" emerged from Arkansas operations for I-40 in Arizona with an honorable mention closer to home too for the owner.
Robert Dirks: Robert Dirks from Searcy, Arkansas. We run that I-40 section there every week. Coming out of California, it's probably one of the worst sections in the country, between that and Jackson, Mississippi, running through that I-20. But I-40 coming out of California up to the scales, you can't even sit in the seat. Something should be done about it. And that's been going on since back in the Bush era, so this has been going on for over a decade. So, have a good day and a blessed evening.
Todd Dills: It's not just pavement condition that gets worst roads commendations. Ohio's working on its I-74 and I-75 interchange currently in a big project, but the approaching I-74 eastbound curve doesn't appear to be part of that.
Jay Irwin: Hey, my name is Jay Irwin. I live near Dayton, Ohio. I've had experience going east on I-74 when it intersects I-75 north of Cincinnati. It's a very sharp turn and it's probably the worst intersection I've ever seen for two major highways, I-74 going east, connecting to I-75.
Todd Dills: Fortunately, as noted, that intersection has seen ongoing work since at least 2021. The project isn't expected to wrap until 2025. I'll post a link to the big project site with the Ohio DOT and the show notes and in the July 31st post that will ultimately house this podcast at overdriveonline.com/overdrive-radio. Finally, this note of solidarity with OTR Haulers, from a fifth wheel camper puller out in Colorado, echoing what owner operator Rodney Elwell had to say about Northern New Mexico roads, but in this case a stretch headed toward Gallup from the north on U.S. 491.
Pat Jones: My name is Pat Jones. I live in Denver, Colorado, pulling my fifth wheel over Highway 491 from the Colorado State line down to Gallup, New Mexico. So this is in New Mexico... It's like riding a ocean wave all the way from the state line down to Gallup, New Mexico. I literally saw a car in the left-hand lane where the wave dropped off two feet on the backside, literally flying through the air. I couldn't drive my truck with my camper more than 40 miles an hour going down that stretch, having people pass me at 75 and 80 miles an hour. Thank you.
Todd Dills: And what's the absolute worst stretch out there that you haul? It could be rough pavement conditions, dangerous road configurations, or something else. We'll revisit the Lightning round format if you can weigh in via 615-852-8530. I'll post that number in the show notes wherever you're listening. Overdrive Radio is available via Apple and Google Podcast, SoundCloud and Spotify, Podcast Addict, overcast.fm. Tune in and many others, including world-famous overdriveonline.com/overdrive-radio. Here's a big thanks to you for listening.