Team drivers Robert and Tracy Roth are one of three finalists for the 2019 Owner-Operator of the Year award, produced by the Truckload Carriers Association and Overdrive. The winner, who will receive a $25,000 cash prize, will be announced in March at TCA's annual convention in Orlando. The sponsors of the Driver of the Year Contests are Love's Travel Stops and Cummins. The other finalists are Jesse Dennis and Kevin Kocmich.
–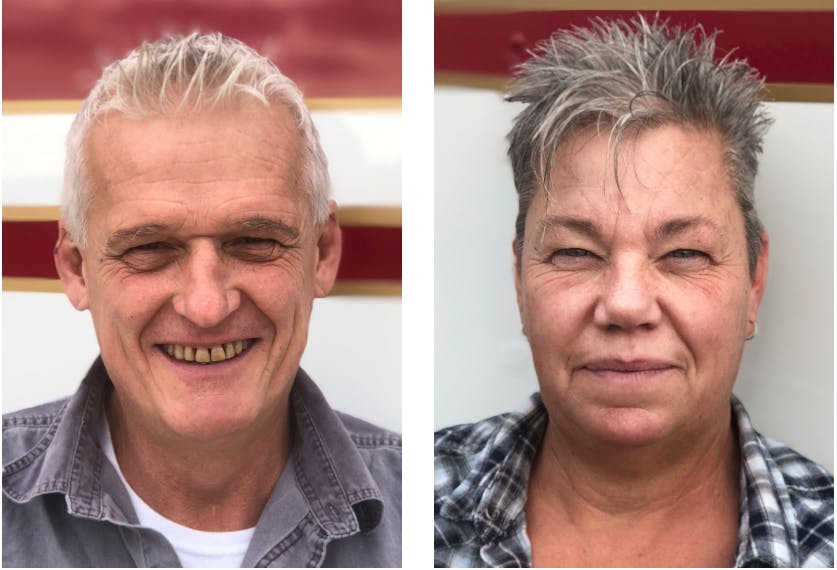 Team drivers Robert and Tracy Roth of Coldwater, Ontario, credit much of their success as safe drivers to being patient and courteous around other drivers, staying alert and having an intuition about what is going on around their 2017 Kenworth W900.
Robert, 57, and Tracy, 51, have driven as a team for 26 years, racking up nearly 6 million safe miles combined. The couple runs a dedicated route out of Canada to Mississippi, hauling reefer freight for Erb International, based in New Hamburg, Ontario.
The couple originally planned to team for only about five years to get ahead financially, but they're still at it. "You start spending money on toys," Robert says. "You develop a lifestyle that needs the same amount of money you've been making."
Robert grew up on a farm and started his trucking career in 1984 with Erb. He left trucking for a few years, then returned as an owner-operator. Tracy joined him on the road in 1994.
The Roths usually run two or three loads a week and are out about five days. When they aren't on the road, they're snowmobiling, camping or enjoying other outdoor activities.
"Pushing too hard and not taking time to enjoy life doesn't get you further ahead, so we make sure we take vacation and truly enjoy our home time, making us more productive," Robert says.
Another key to the Roths' success has been knowing the critical numbers for their business and their personal life and using them to make wise decisions. They've been able to generate enough revenue with minimal costs to have a successful business and an enjoyable home life. They also try hard to stay healthy, eating a mostly plant-based diet and getting plenty of exercise on the road.