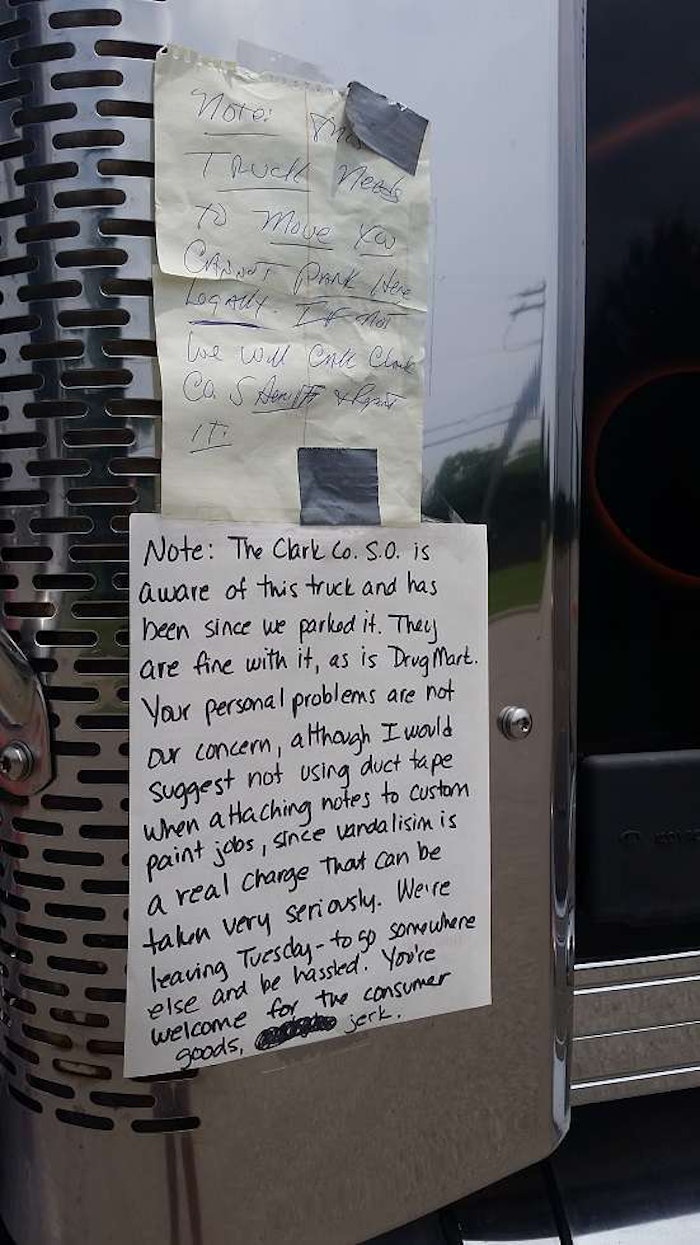 Hey, guess what? There's a sinkhole at the local Speedway, just hovering below the surface there, waiting for me to step on it to swallow me into the bowels of the earth. Note to self: never go to the local Speedway again, and, in the event of zombie infiltration, lead them to the Speedway, so the sinkhole can take them out.
Local government meetings are good places to learn things about your community, and take notes for future events, such as zombie infiltration and sink hole management.
OK, so in the spirit of fairness, the guy at the meeting who was talking about sinkholes did say it wasn't actually a sinkhole, but just a little "dip" and it seems to be fine as long as the parking lot is draining. I successfully resisted the urge to cling to his leg and beg him to show me exactly where the "dip" is, because I have a mortal, undying fear of sinkholes, and my entire psyche would probably be better in general if I knew where potential sinkholes were lurking. Second note to self: follow the guy in the green shirt around when you see him at Speedway, and brand with fire any spots in the ground he stares at for too long. Also, stay far away from these spots.
Mad River Township, Ohio, represents 34 square miles of Southern Ohio, and it happens to be where we call home. We've lived there seven years, and Monday night was the first time I'd ever attended a township meeting. That's my fault, because if I had known how entertaining and informative they were, I'd have been attending all along. I learned a lot about our little place in the governmental world, and they were kind enough to give me a few minutes to speak about their commercial parking ban, which we were unaware of and had run into some recent problems with.
[youtube XGa9Cpv2ef4 nolink]
I want to commend the Trustees, and everyone else involved in the management of the township for being open, receptive and willing to look at their parking restrictions. I'm thrilled to death to be able to give them some information about the industry they were unaware of, and at least open a line of communication and maybe a better level of understanding on both sides.
I'd also like to mention the good people at the Enon Fire Station, for saving the chihuahua a citizen recently brought to the station in respiratory distress. That's awesome. I can fully relate to this because we had a kitten once, and it tried to eat a taco out of our dog's bowl, and he snapped at it and caught the little thing right in the jugular – blood was spurting everywhere – I grabbed it and ran across the street to the fire station with my finger stuck in the hole, but by the time I got there the poor little thing had bled out. I looked like a mass murderer when I showed up, bloody, with a lifeless kitten hanging from my finger, yelling, "Can you help me with this?" The nice fireman didn't call the law, and told me he'd be happy to help me dig a hole to put it in, but that was about all he could do. I feel like I may have shared entirely too much here, but the point is, small town fire departments do good things besides fight fires, and you should support them and their causes when you can.
We can't forget to mention the Mad River Paramedics, for the awesome extrication last month of a trucker hauling grain in a dump belly, who went over on a cloverleaf and was trapped in his cab. An hour and a half in the July heat, and a successful extrication to Care Flight. Good job, paramedics and fire department. This department has an incredibly busy little piece of I-70 they assist and attend calls on, and we appreciate them immensely.
I'm glad to be able to write a good story about the experience with Mad River, and I hope the follow-up story has good news of progress, for both the community and the industry. We need each other, we may as well learn to live beside each other. Thanks again to the trustees, and I look forward to working with you in the future.