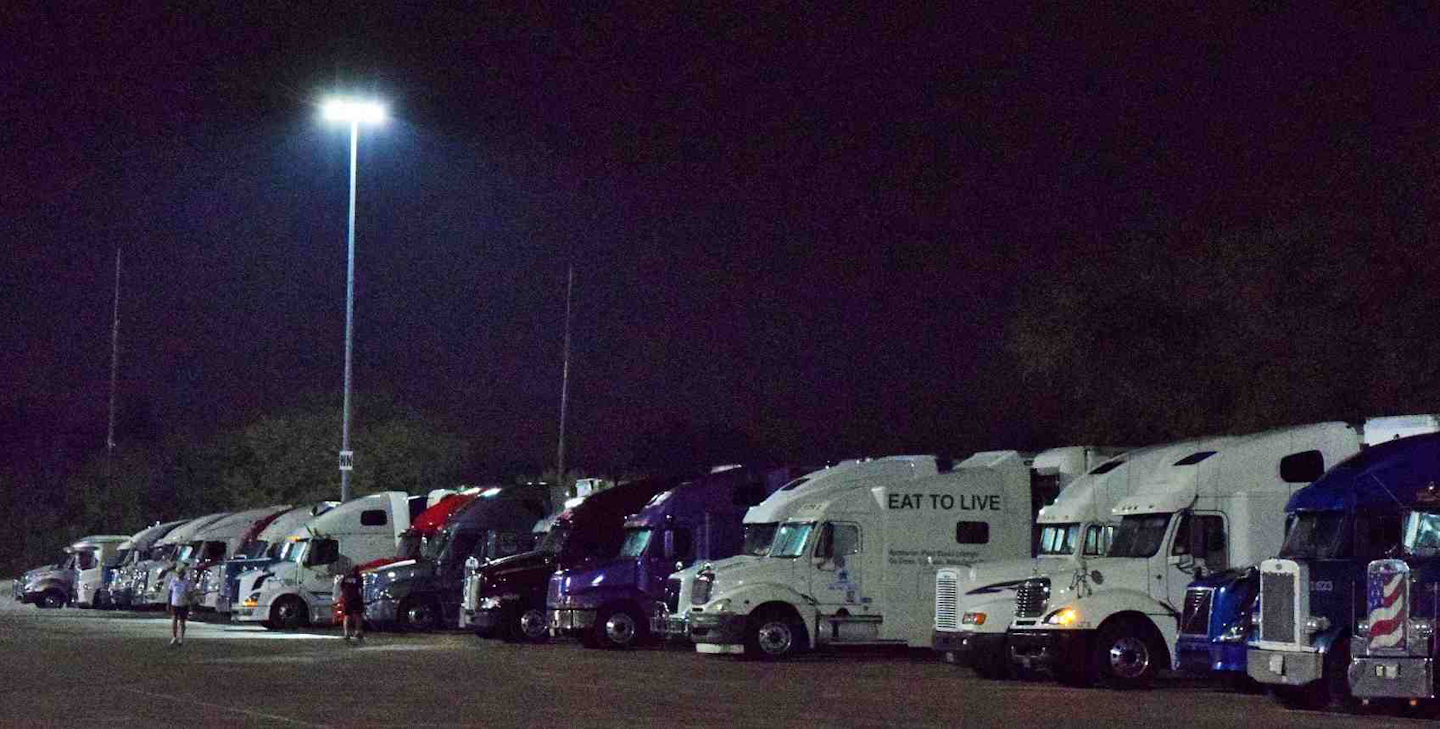 A group of transportation agencies along the Eastern Seaboard will begin testing this month an automated technology to advise truck drivers on the real-time availability of truck parking spaces.
The I-95 Corridor Coalition will begin testing the Truck 'N Park Demonstration System on Friday, Nov. 20, and testing will continue for approximately four months. Truckers traveling northbound along the I-95 corridor will be able to see the system in action.
The system will provide the number of empty parking spaces in real time at the I-95 Ladysmith Rest Area in Ladysmith, Va., and the I-95 Welcome Center in Laurel, Md.
To access the Truck 'N Park system, drivers can do any of the following:
•Visit www.i95truckparking.com and click on "Parking Map," which will show parking information at both locations.
•Call (855) TRK-PARK (855-875-7275). Menu options will be verbally listed, and drivers can say "Find Parking" or "List Locations," then say "Ladysmith" or "Maryland Welcome Center" for current parking information.
The system also utilizes a call back feature, which automatically calls a cell phone with updates for the chosen parking lot. This can be set up from the website by selecting "Call Back Setup," or over the phone by saying "Call me back" and specifying the location for notification.