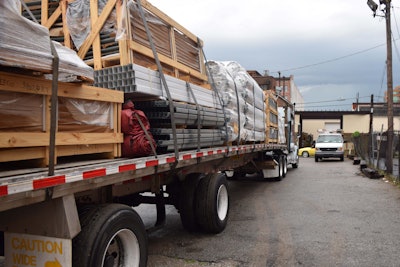 Anyone's looking glass on the remainder of the 2020 economy is more clouded than normal, given the lingering pandemic, a heated presidential campaign and other factors. Yet hard data on how owner-operators fared during the initial months of coronavirus offers some clues.
A report on the second quarter (April through June) and some analysis of trucking's near-term future will kick off Overdrive's GATS Week tonight when business services provider ATBS presents the first session of Overdrive's Partners in Business. ATBS President Todd Amen will review this year's first-half trends in miles, net income and other measures.
The program will be streamed on Overdrive's Facebook page beginning at 8 p.m. EST. GATS Week will feature another PIB event on Tuesday, Aug. 25, when owner-operator experts Kevin Rutherford and Gary Buchs answer reader questions. (Send yours to tdills@randallreilly.com.)
Other events are scheduled nightly through Aug. 28. Each will begin streaming at 8 p.m. EST. Those interested in registering for GATS Week events can sign up now and receive notifications of the week's events as they are about to go live.
As the nation began its lockdown in March, many sectors of trucking were in high demand and it appeared owner-operators as a whole suffered little initial impact. ATBS data for the year's first quarter showed only a slight drop in miles compared to the final quarter of 2019. Net income was virtually unchanged from quarter to quarter.
If owner-operators' first-quarter income held steady for the rest of 2020, it would total almost $63,000 for the year, but that's not expected. For ATBS clients, "We know miles dropped significantly – 15%-plus in April," ATBS President Todd Amen said at the time.
Overdrive surveys from late March to June showed severe slowdowns in freight and plunging rates as factories, construction sites and other sectors experienced major cutbacks. As many as a third of fleets with fewer than 10 trucks at times reported shutting down and many others said they were operating far below normal levels.