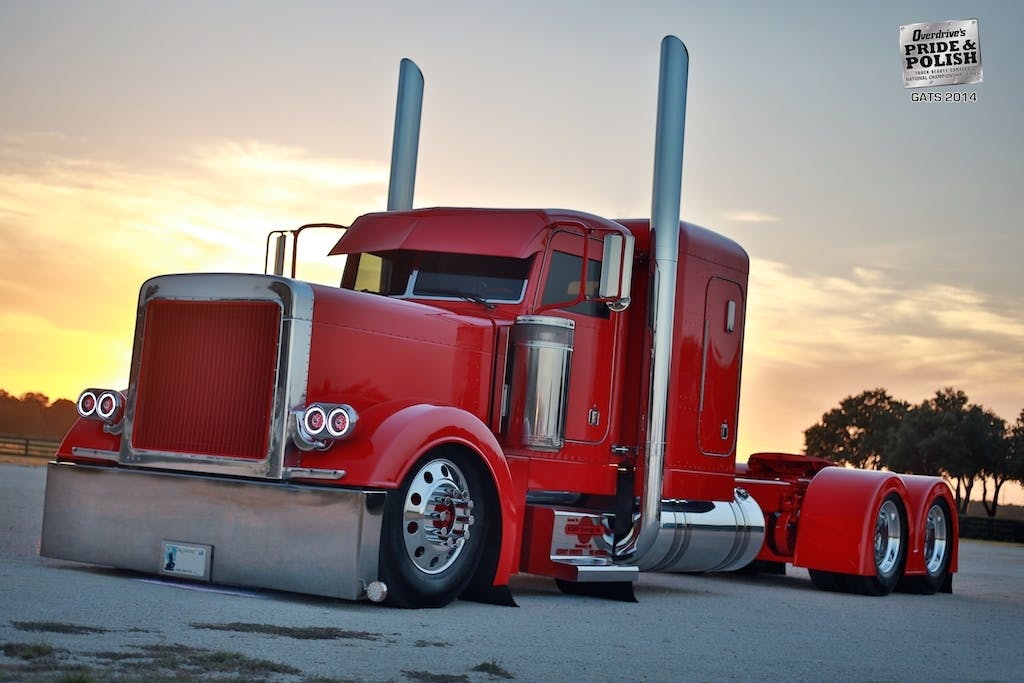 One way we're celebrating the 25th anniversary of Overdrive's Pride & Polish this year is highlighting 25 of our best custom rig videos.
We started the countdown, which we'll continue each Thursday, with Travis Buhr's lime green Peterbilt 379, which graced Shell's SuperRigs calendar in 2014.
This week, we're bringing you owner-operator Mike Lemley's Cathouse, a red 2000 Peterbilt 379.
The truck is currently in the mix for the 2015 Pride & Polish National Championship, having qualified by winning Best of Show in the Working Bobtail category at last year's Great American Trucking Show.
Here's video shot of his truck then and produced by Overdrive's editor, Max Heine: