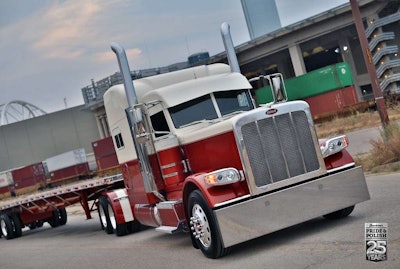 Some of the hottest rigs on the continent will be on display later this month at the Great American Trucking Show in Dallas, with custom bobtails and combos squaring off for top billing in the Overdrive's Pride & Polish contest, the country's premier show truck event.
GATS will be held at the Kay Bailey Hutchison Convention Center in downtown Dallas, Aug. 24-26. Free registration is available online before the event.
Truckers interested in competing in Pride & Polish can register at this link.
Best of Show winners will be named in five categories: working bobtail, working combo, limited-mileage bobtail, limited-mileage combo and builders class. Winners will also be named in categories related to paint, engine work, interior and more.
The trucks will be staged in Hall E, and show attendees are welcomed to walk among the competitors and talk to their owners.
Winners will be named in a special ceremony held at the Overdrive Stage at GATS on Saturday, Aug. 26. The ceremony is open to all show attendees.