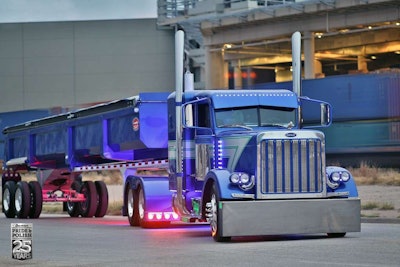 Show truck owners looking to participate in 2017's Pride & Polish show at the Great American Trucking Show in Dallas can now register for the annual event.
GATS will be held Aug. 24-26 at the Kay Bailey Hutchison Convention Center in downtown Dallas.
Registration for working truck class competitions is $75 per truck, and registration for limited mileage and builder's classes is $150 per truck. These trucks will be eligible for best-of-show and national championship recognition.
Registration is also available for first-time show and non-working antique classes for $75. These trucks do not qualify for best-of-show or national championship honors.
A full list of winners from 2016's Great American Trucking Show can be seen here.