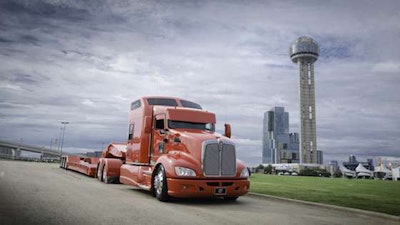 This profile is part of a multi-part series in which Overdrive is publishing stories on the five Pride & Polish Best of Show winners from the 2017 Great American Trucking Show in August.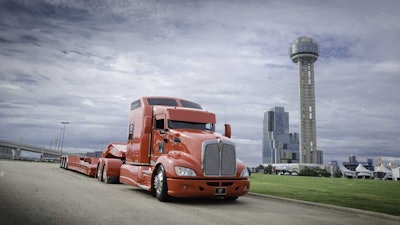 Joel Dawes' 2016 Kenworth T660 with 2018 Globe triaxle RGN can't be missed rolling down the road with its viper red paint.
Dawes, owner of Dawes Contract Carriage of Waterford, Wisconsin, says the truck's dominant red scheme was inspired by the colors of the University of Wisconsin, where his daughter is enrolled.
The custom interior features shag carpeting and a mini-disco ball hanging in the large studio sleeper. Also inside are more than 800 buttons in the upholstery, each of which had to be sanded, primed, painted and clear-coated viper red to match the rest of the rig.
The truck is permitted on six axles to carry 120,000 pounds, enabling Dawes to haul overdimensional construction equipment.
Click here to see the full list of winners from the 2017 GATS Pride & Polish show.