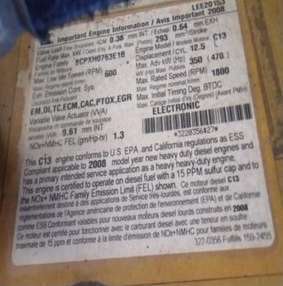 End-of-year compliance deadlines in the California Air Resources Board's Statewide Truck and Bus rule loom for owner-operators of 1996-2006 model-year engines. All prior compliance extensions for small fleets (defined as three or fewer trucks) run out at that time, and to continue compliant operation in California, those operators may put 1995-earlier or 2007-later model year engine into service or retrofit the 1996-2006 model year engine with a diesel particulate filter.
CARB Truck and Bus rule requirements:
**Pre-1994 engines: No requirements until 2015, then 2010 engine
**1994-1995: No requirements until 2016, then 2010 engine
**1996-1999: DPF from 2012 to 2020, then 2010 engine
**2000-2004: DPF from 2013 to 2021, then 2010 engine
**2005-2006: PM filter from 2014 to 2022, then 2010 engine
**2007-2009: No requirements until 2023, then 2010 engine
**2010: Meets final requirements
Owner-operators and fleets upgrading their trucks this year via truck/engine-replacement or retrofit have until September 1 to make their purchase if they may need to take advantage of an extension if manufacturer delivery or installation is delayed. "To qualify," noted representatives from retrofit-diesel-particulate-filter clearinghouse and consultancy Ironman Parts, "purchase orders must be placed four months ahead of the compliance deadline (by August 31) to take into account delivery, installation, holidays, and year-end lead times."
The delay extension includes purchases of engines and vehicles "originally equipped with a PM filter," according to CARB, in addition to retrofit DPFs.
Find more about the manufacturer-delay compliance extension via this advisory.
Ironman provided the follow manfucturer-delay-extension schedule graphic: