Trucking news and briefs for Tuesday, March 8, 2022:
Canada further delays its ELD mandate enforcement
Canada has again postponed full implementation of its electronic logging device (ELD) mandate, this time to January 1, 2023.
According to a notice from the Canadian Council of Motor Transport Administrators (CCMTA), after monitoring progress, enforcement jurisdictions have determined an extension of the transition period is required to allow sufficient time for the industry to purchase and install certified ELD devices and conduct training to be compliant.
Enforcement training efforts, too, are an issue, noted Mike Millian of the Canadian Private Motor Truck Council group -- Millian had been a vocal critic of the implementation process and the lack of approved and registered devices ahead of the originally scheduled June 2021 enforcement date.
[Related: Could two ELD negatives make a positive in Canada?]
The PMTC noted it favored the further delay, though, mostly on the grounds that there is a continued "lack of approved devices" on the Canadian ELD registry. As of this writing, that's 22 registered and certified devices from 13 companies, compared to the hundreds on the United States' Federal Motor Carrier Safety Administration's registered list. (Canada's third-party verification process requires ELD providers to meet rigorous third-party testing requirements for certification, unlike in the U.S.)
The lack of certified ELDs has "continued to plague the mandate," Millian said, "and although we now have 22 approved, industry has not been provided enough of a runway to select a device of their choice and implement it into their fleet in time for the June 12 deadline."
Enforcement continues to await, meanwhile, a "vendor and system to be announced" to allow for ELD data "to be transferred securely from the device to enforcement personnel," Millian added, among other protocols and training.
As noted, the new deadline, barring further changes, will be January 1, 2023. Until then, Canadian enforcement will continue its "education and awareness" posture as regards compliance with the mandate.
[Related: What you need to know about the Canadian ELD mandate]
FMCSA removes certificate of violations requirement for drivers
The Federal Motor Carrier Safety Administration is amending its regulations to remove the requirement that truck drivers prepare and submit a list of their convictions for traffic violations to their employers annually. The final rule, to be published in the Federal Register March 9, takes effect May 8.
FMCSA says the requirement is "largely duplicative of a separate rule that requires each motor carrier to make an annual inquiry to obtain the motor vehicle record (MVR) for each driver it employs from every state in which the driver holds or has held" a license over the year.
For drivers who are licensed by a foreign authority rather than a state, FMCSA is requiring that motor carriers make an annual inquiry to each driver's licensing authority where a driver holds or has held a CMV operator's license or permit.
To maintain consistency within the regulations, FMCSA is also making changes to the hiring process. Under the new rule, carriers will be required to obtain a driver's MVR from anywhere the driver has held a CDL or permit in the preceding three years when hiring a driver.
Additionally, drivers will be required to provide on their employment application the issuing driver's licensing authority of each unexpired CDL or permit so carriers can make the required inquiries.
Two CDL testing rule proposals withdrawn
The Federal Motor Carrier Safety Administration is withdrawing two proposed rulemakings that would have eased the process for drivers to obtain a CDL.
One proposed rule being withdrawn would have allowed driver applicants to take their CDL knowledge tests in a state other than their state of domicile.
The agency said the proposal was meant to provide further flexibility in the CDL issuance process. However, after receiving comments on the proposal, FMCSA discovered that state driver's licensing agencies would need to implement significant changes to be able to receive out-of-state knowledge test results.
"Given states' security and operational concerns surrounding out-of-state knowledge testing, including remote delivery of the CLP credential, FMCSA concludes the proposed change is not advisable at this time," the agency said.
The other proposal being withdrawn would have allowed third-party skills test examiners to administer the CDL skills test to applicants to whom they also provided skills test training.
FMCSA said it acknowledges the rulemaking's potential to increase efficiency and flexibility in the skills testing process, but after receiving comments on the proposal, the agency was persuaded that the proposal had potential for "undermining the integrity of the CDL skills testing process and negatively impacting highway safety."
The agency said commenters cited concerns of fraud, conflict of interest, and examiner bias for reasons they opposed the proposal.
[Related: Congress looks to ease credentialing burden for truck drivers]
Trucker named Highway Angel for serving food to motorists during interstate shutdown
The Truckload Carriers Association has named truck driver Jean-Carlo Gachet, from Chester, Virginia, a Highway Angel for offering hot breakfast to stranded motorists during I-95's standstill near Stafford, Virginia, earlier this year.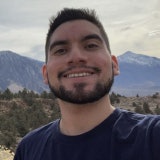 Gachet was one of hundreds of commercial haulers and motorists stuck on Interstate 95 on Jan. 4, 2022, in a standstill that stretched for over 40 miles. A fast-falling snowstorm leading to jackknifed tractor-trailers and hundreds of other accidents started the holdup. Gachet came upon the traffic snarl around 1 a.m. while traveling to make a delivery in Georgia. He was concerned for the passengers in a car stuck near him in traffic.
"Truckers are ready for a week to a month at a time on the road, so we have plenty of resources," Gachet said. "No car was ready for that situation -- some were stuck more than 24 hours."
Around 8 a.m., after sitting for more than seven hours, Gachet heated up a Jimmy Dean bacon, egg and cheese breakfast bowl he had stored in his rig, made a cup of fruit punch, and walked over to the car to deliver the hot breakfast.
"They were shocked and really thankful for the meal and the cup of juice that I offered them," he said.
He was filming the event on his smartphone, and Tweeted the video, which received an overwhelming reaction. Within hours, media worldwide picked up the story, and Jimmy Dean Foods event chimed in. The food manufacturer reached out, announcing Gachet will receive a year's supply of breakfast bowls, and they will donate 100,000 breakfasts to Feeding America, a nationwide hunger-relief non-profit organization, in Gachet's name.
For his willingness to help, TCA has presented Gachet with a certificate, patches, lapel pin and truck decals. His company, Abilene Motor Express, has also received a letter acknowledging him as a Highway Angel.