Trucking news and briefs for Tuesday, April 19, 2022:
FMCSA answers some concerns around under-21 pilot program
In a Federal Register notice asking the White House to renew its Safe Driver Apprenticeship Pilot Program, the Federal Motor Carrier Safety Administration responded to some concerns from industry stakeholders during the agency's previous request for the program earlier this year.
The Safe Driver Apprenticeship Pilot Program will allow 18- to 20-year-old truck drivers to drive in interstate commerce as apprentices with motor carriers that sign up to participate in the program.
The White House previously approved an information collection request (ICR) for the program under emergency procedures on Jan. 24. It expires on July 31. FMCSA said its request to have the ICR renewed is necessary for the agency to conduct the pilot program "to determine the safety impacts of allowing 18- to 20-year-old CDL holders to operate commercial motor vehicles in interstate commerce. The ICR will cover data collected on drivers and carriers participating in the pilot program."
After the first request in January, FMCSA said it received a total of 144 comments, and 102 of them were opposed to the program. The agency, in its new request, responded to a number of concerns expressed by commenters. Among the concerns raised were the following asks of the agency with respect to the program:
Require additional performance benchmarks, such as mountainous driving. FMCSA noted that it does not view mountainous driving as broad enough to be required by all apprentices, "as some may never require mountainous driving," the agency said. FMCSA added that additional benchmarks should be at the discretion of each participating carrier and experienced driver in the truck with the apprentice.
Increase the requirements for experienced drivers working with apprentices to have five consecutive years with no violations, crashes, etc. FMCSA said it does not see a benefit or reason to increase the requirement for experienced drivers beyond what is described in the Infrastructure Investment and Jobs Act (IIJA) that mandated the program. The IIJA requires that the "experienced drivers" riding with apprentices be at least 26 years old, have held a CDL and been employed for at least two years and have at least five years of commercial experience.
Visibly identify apprentice drivers with high-visibility markings, such as stickers. FMCSA disagreed, stating that the recommendation has potential to bias the data collection by changing driving behaviors around trucks marked with such markings.
Increase the minimum rate of liability insurance to $10 million for participating carriers. FMCSA noted it does not have the authority to change liability requirements.
The full list of commenter recommendations and FMCSA's responses can be seen here.
[Related: Inside FMCSA's plans for the under-21 interstate pilot program required by Congress]
Used truck sales up again last month, along with prices
Preliminary used Class 8 retail volumes (same dealer sales) grew 23% month-over-month in March, but were 23% lower compared to March 2021, according to the latest preliminary release of the "State of the Industry: U.S. Classes 3-8 Used Trucks" report published by ACT Research.
Even with sales increasing month-to-month, the average retail price of used trucks also increased by 11%. The average miles and age of sold used trucks were down 3% and 7%, respectively, ACT noted.
Compared to March of 2021, the average retail price was 90% higher, with average miles and age greater by 3% each.
ACT Research Vice President Steve Tam said used truck sales are benefiting from moderate improvements in the supply chain, but supply constraints are still problematic.
"It almost goes without saying that the used truck industry is still plagued by demand greatly in excess of supply," Tam said. "As a result, longer-term comparisons are more representative of current market conditions."
Tam added that when the current used truck environment will end depends on what happens with the economy, freight, freight rates and truck drivers themselves.
"For the record, ACT Research is not forecasting a recession in 2022 or 2023, or through 2027 for that matter," he said. "While recent developments have increased the likelihood, we believe there is sufficient strength to avoid economic contraction."
[Related: Is a 'freight recession' on the horizon?]
Georgia governor suspends HOS over supply chain issues
Georgia Gov. Brian Kemp last week declared a state of emergency "due to ongoing severe disruptions to the state's supply chain and economy," suspending hours of service for truck drivers in the state.
The declaration suspends Part 395 of the Federal Motor Carrier Safety Regulations "to ensure the supply chain for all supplies, goods, and services throughout Georgia is uninterrupted," the declaration states. The HOS suspension is in effect for 30 days through May 15 unless the declaration is extended.
Additionally, the declaration increases the weight restrictions for trucks providing emergency relief in the state to 95,000 pounds.
[Related: Will the national emergency declaration's COVID hours of service waiver extend again?]
Driver named Highway Angel for helping prevent woman's suicide attempt
The Truckload Carriers Association has named truck driver Juan Vasquez, from Wilmington, Delaware, a Highway Angel for stopping his truck in the middle of a busy highway at rush hour and rescuing a suicidal woman on the road.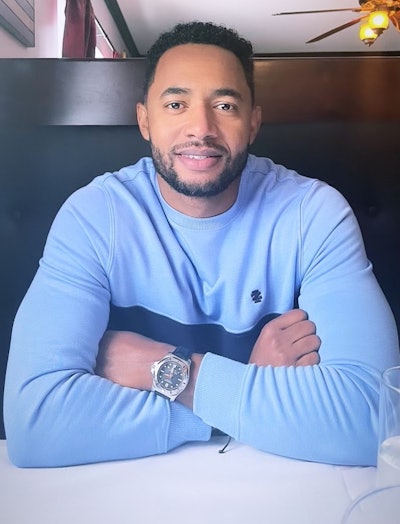 On Jan. 24 around 7 a.m., Vasquez was driving in busy rush hour traffic on I-76, outside Philadelphia, in Gloucester City, New Jersey. He was in the middle lane of a five-lane highway, when suddenly vehicles in front of him were hitting their brakes and swerving to avoid something in the road. Traveling at 60 mph, Vasquez scanned the road to see any obstacles up ahead.
"I thought, is it a trash bag, is it a box?" Vasquez said. "As I was coming closer, I realized that it was a person — that's when I slammed on my brakes."
Vasquez barely missed the woman in the center lane of the busy highway. He safely stopped his truck, grabbed the woman, stopped traffic in the two right lanes of the highway, and sat her on the other side of the guard rail. He then told her to stay there as he then quickly ran back to move his truck off the road. He then called 911. Vasquez returned to the woman behind the guard rail and asked her what she had been doing on the road.
"She said, 'I jumped out of my car to take my own life, but that didn't work,'" he said. Vasquez asked her where her car was, and she responded that she did not know. He kept her safe on the side of the road until police arrived.
As he was driving away, about a half-mile up the highway, he spotted her car, abandoned but still moving slowly, scraping the guard rail bordering the far left lane.
"She literally jumped out of her car," he said. "That's terrifying – that's when I came to the realization that I almost killed somebody, but I ended up saving somebody's life, at least for now."
Originally from the Dominican Republic, Vasquez has been driving with Heniff Transportation Systems for about 16 months. He said he stopped to assist the woman on the highway because "I care for human beings — that was me just trying to help somebody."
TCA has presented him with a certificate, patches, lapel pin, and truck decals. Heniff Transportation has also received a letter acknowledging him as a Highway Angel.
Pilot offering discounted cold brew coffee Wednesday
Pilot Flying J is celebrating National Cold Brew Day on April 20 with a new cold brew flavor, Toasted Coconut, and a deal for guests to enjoy a cup of all-natural cold brew for $1.
PFJ customers who download or open Pilot's myRewards Plus app on Wednesday, April 20, will find the one-time offer to redeem at more than 500 participating Pilot and Flying J travel centers.
"While you're fueling up, grab a cup of our refreshingly smooth cold brew for just $1 on National Cold Brew Day," said Jonathan Braatvedt, vice president of food and beverage for Pilot Flying J. "Our best coffee on the interstate is sure to put some 'spring' in your day, especially when pairing it with one of our tasty breakfast sandwiches or burritos."