Trucking news and briefs for Friday, May 20, 2022:
OOIDA, ATA ask for extension for speed limiter comments
Two major trucking organizations are asking for more time to respond to a proposal to require speed limiters on all heavy-duty trucks.
In a May 11 letter posted to the Federal Register, the American Trucking Associations asked the Federal Motor Carrier Safety Administration for an additional 30 days to comment on the notice. ATA said its Safety Policy Committee "will be meeting mid-May to discuss this notice and solicit feedback. Extending the comment period an additional 30 days will allow ATA to incorporate this feedback into public comments."
On May 13, the Owner-Operator Independent Drivers Association asked FMCSA for a 60-day extension. OOIDA said a similar joint proposal from FMCSA and the National Highway Traffic Safety Administration in 2016 had a 90-day comment period and said it believes the current notice "merits the same attention and deserves an equal 90-day public comment period."
"This is one of the most overreaching proposed rulemakings in decades as it relates to the safety of the traveling public, roadway efficiency, and the livelihoods of our nation's professional truck drivers," OOIDA said. "Our members are on the road and away from home up to 250 days or more each year. Considering what is at stake, as well as the amount of time and resources it will take to develop meaningful feedback, we believe FMCSA should grant a 60-day extension to file comments."
Unless changed, the deadline to make comments on the notice is June 3. The proposal has drawn some 11,500 comments since being posted May 4.
Almost 80% of Overdrive readers, polled over the weeks prior to and following that date, objected to the very notion of a speed-limiter mandate. OOIDA has long been opposed to speed limiters, while ATA has generally favored the tech on heavy-duty trucks.
[Related: 'Dumbest idea I've ever heard': Owner-operator say no to speed-limiter mandate]
New Love's opens in Georgia
Love's Travel Stops this week opened a new truck stop in Springfield, Georgia, along Georgia Highway 21 northwest of Savannah near the South Carolina border.
The new location offers 74 truck parking spaces, Chester's Chicken and McDonald's restaurants opening at a later date, six diesel bays, six showers, laundry facilities and more.
The store is the company's 18th in the state.
Montana rest areas reopen with more truck parking
The Montana Department of Transportation is reopening the Quartz Flat Rest Areas between Superior and Alberton on I-90 early next week.
These redeveloped rest areas are expected to fully reopen on Monday, May 23, and a ribbon-cutting event will be held at 4:30 p.m., according to the department.
The new facilities feature larger parking lots to accommodate increased truck traffic, better lighting and safety features, and improved water supply systems. The westbound rest area has 14 new truck parking spaces for a total of 24, and the eastbound rest area adds 18 new spaces, giving it a total of 30.
MDOT said these rest areas serve an estimated 2,441 people every day.
[Related: Operators grade shippers, and the results get surprising]
New roadside service in southern Oregon along I-5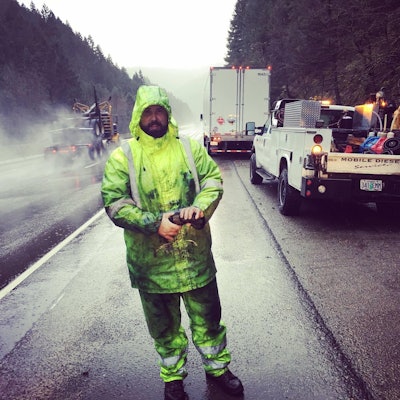 Fleets and owner-operators working Oregon's southern I-5 corridor between Creswell and Grants Pass now can access 24/7 support from Mobile Diesel Service, a diesel repair company providing service in the region for more than 20 years.
The recent acquisition of ERS, LLC, in Canyonville allows MDS to comfortably provide 24/7 emergency services along the corridor and connecting highways. The company's technicians are well-versed in Cat, Cummins, Detroit Diesel, Power Stroke and Duramax engines, as well as the drivetrains, chassis and suspensions in Class 5-8 rigs and diesel-powered pickups and RVs.
The staff of ASE-certified techs has provided repair services for commercial fleets and owner-operators in Oregon's Umpqua Basin region for more than two decades.
Driver named Highway Angel for helping occupants of overturned truck
Melton Truck Lines driver Stephen Carlin, of Clayton, North Carolina, has been named a Highway Angel by the Truckload Carriers Association for rescuing a couple in an overturned truck.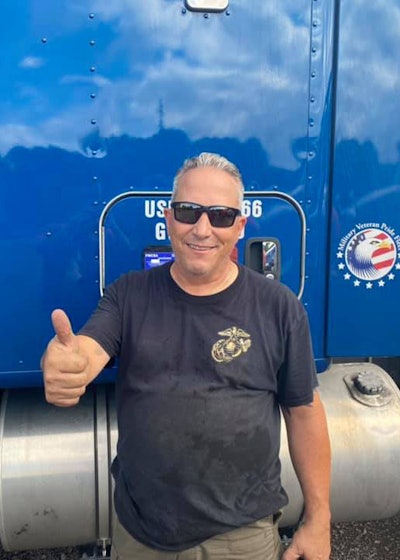 On Feb. 8, 2022, around 7 a.m., Carlin was driving east on I-10 near Benton, Mississippi. As he approached the end of a construction zone, Carlin noticed that the steer tire of a truck directly in front of him suddenly veered off the roadway and into some dirt. Moments later, the driver had overcorrected and rolled the truck.
Being vigilant, Carlin quickly sprang into action.
"I blocked all lanes of traffic, jumped out, got up to the truck, of course it was on its side," he said. "[The man] had a head injury and his wife had been sleeping in the back."
Shortly thereafter, another driver stopped to help. Carlin said that, as the couple was trapped in the overturned truck, he and the other bystander smashed open the windshield to help extract them.
As a former police officer, Carlin is no stranger to accident scenes. He noticed that the man was going into shock and seemed dazed. Carlin quickly ran to his truck to retrieve foil blankets to keep both the man and woman warm until emergency personnel could assist. It took almost 30 minutes for responders to arrive.
When the accident occurred, Carlin had only been driving a truck less than a year. A former member of the U.S. Marine Corps, he had been trained in basic First Aid. As to why Carlin stopped at the accident scene, he said, "Somebody's gotta stop -- it's just in my nature."
TCA has presented him with a certificate, patches, lapel pin, and truck decals. Melton also received a letter acknowledging him as a Highway Angel.