Trucking news and briefs for Wednesday, Jan. 11, 2023:
2022 traffic fatalities on par with 2021 through first nine months

The National Highway Traffic Safety Administration estimates that traffic fatalities through the first nine months of 2022 were nearly identical to the same period in 2021.
A statistical projection of traffic fatalities for the first nine months of 2022 shows that an estimated 31,785 people died in motor vehicle traffic crashes. This represents a marginal decrease of about 0.2% as compared to 31,850 fatalities projected to have occurred in the first nine months of 2021.
The estimated slight dip in fatalities comes as the Federal Highway Administration preliminarily reported that vehicle miles traveled (VMT) in the first nine months of 2022 increased by about 39 billion miles.
With the rise in miles traveled, the fatality rate for the first nine months of 2022 decreased to 1.30 fatalities per 100 million VMT, down from the projected rate of 1.32 fatalities per 100 million VMT in the first nine months of 2021.
NHTSA also reported that, through the first six months of 2022, estimated traffic fatalities in crashes involving at least one large truck (with a GVWR of more than 10,000 pounds) were up 10% from 2021.
NHTSA notes that the actual counts for 2021 and 2022 and the ensuing percentage changes from 2021 to 2022 will be further revised as the Fatality Analysis Reporting System (FARS) annual report files for 2021 are available, as well as when the FARS final file for 2021 and annual report file for 2022 are available next year. These estimates may be further refined when the projections for the whole of 2022 are released in late April.
[Related: ELDs and highway safety: Crashes, injuries and fatalities rise post-mandate]
Longtime truck driver honored posthumously with convoy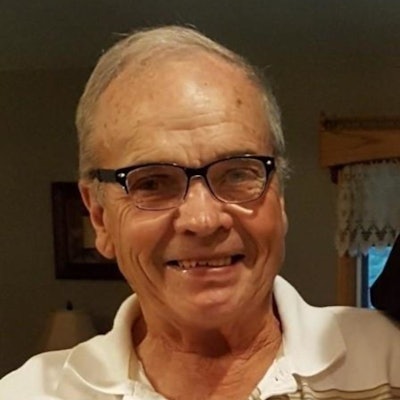 Longtime owner-operator Larry A. "Pokey" West, 81, of West Chester, Iowa, died Dec. 28 after declining in health for the past year. According to a local news report, West helped found West Trucking Company with his brothers after high school, where he worked for most of his life.
KCII also reported that, upon hearing of his passing, local truck drivers wanted to do something to honor West.
"In a fitting tribute, a convoy of nearly 40 trucks traveled from Washington [Iowa] to West Chester on New Year's Day, following West's visitation service," the radio station reported. "The procession passed by West's home, as well as the West Chester Heritage Building, where he graduated high school in 1960."
The Southeast Iowa Union also reported on the convoy, noting participating truck drivers laid on their horns as they passed West's house.
In addition to a life in trucking, West also enjoyed dirt track racing and drove the number 92 car for many years. He was inducted into the Race Car Hall of Fame in Oskaloosa and Hawkeye Downs.
[Related: A man who 'constantly raised the bar higher': Remembering Troy Huddleston]
Delaware DMV launches online self-certification for CDL holders
The Delaware Division of Motor Vehicles (DMV) announced a new online self-certification option for CDL holders, allowing them to submit their Medical Examiner's Certificate online through Delaware's myDMV website.
The Federal Motor Carrier Safety Administration has established medical certification guidelines that apply to all Commercial Learner Permit (CLP) and CDL holders and applicants, and all CLP/CDL holders must self-certify their driving status. Based on the CDL holder's self-certification status, a driver may be required to submit and maintain a copy of their medical certificate with DMV.
"Adding the ability to self-certify to myDMV is a game changer for our CDL drivers, especially for drivers unable to visit our locations during normal operating hours," said Delaware Secretary of Transportation Nicole Majeski. "Now, they can submit their certification online from wherever they are 24 hours a day, 7 days a week."
Currently, there are 31,849 CDL holders in the state, Delaware DMV said.
"We expect this to be one of our most popular features on myDMV," said Delaware DMV Director Jana Simpler. "It saves our CDL drivers time. It's convenient. It's easy and it gives our drivers peace of mind knowing their certification was updated and received by DMV."
Owner-op taxes 101 -- new guide available
The ATBS business services firm, partner with Overdrive on the Partners in Business comprehensive owner-operator business manual, this week released a handy guide for owner-operator tax filings. What it calls its "Complete Guide to Owner-Operator Taxes" is available via this link to the ATBS website.
The guide reiterates the bedrock considerations any owner-operator should make this time of year looking ahead to necessary 2022 tax return filing, likewise plenty business owners can do throughout the year to ease the accounting process for themselves and/or tax filing partners.
"As an owner-operator," ATBS said, the responsibility to "file and pay taxes like a business owner" falls on you. Learn more about eligible deductions specific to trucking, likewise the need to keep detailed cost/revenue records throughout the year to file quarterly tax payments based on actual income, avoiding a big tax hit at the end of the year.
Access the guide via this link.
---
Find more information about bookkeeping and accounting, among a myriad other topics, in the Overdrive/ATBS-coproduced "Partners in Business" manual for new and established owner-operators, a comprehensive guide to running a small trucking business. Click here to download the updated 2022 edition of the Partners in Business manual free of charge.